WELCOME TO OGNISKO POLSKIE - THE POLISH HEARTH
Ognisko Polskie - the Polish Hearth is one of London's oldest Polish Clubs which today hosts a variety of theatrical, musical and other cultural events.
Founded in 1939 to maintain the cohesion of the free Polish community in the United Kingdom during the Second World War, it went on to become the centre of social and cultural life for the Polish community in exile. It has since served to provide a home for Poles to meet and build friendships, as a place where Polish culture and history is kept alive and where Polish identity and independence are maintained.
80TH ANNIVERSARY GREETINGS FROM HRH THE DUKE OF KENT

In the autumn of 1939 a group of Poles living in London, some of whom had only recently left their own country, decided to establish a Polish national house in London. And so, on 16th July, Ognisko Polskie, the Polish Hearth was official opened by my father.
Over the 80 years since then the Club has been a sanctuary and meeting place for the Polish community in Britain. It is, I know, a well-established and much valued feature of the London scene.
On this 80th anniversary of the Club's inauguration I am delighted to see that it has emerged from the difficulties caused by the coronavirus pandemic and is gradually retuning to a normal life.
To the Chairman of the Polish Hearth and to all its members I wish every success and a prosperous future.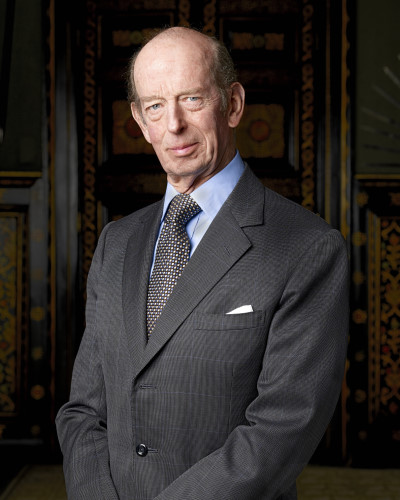 OUR PATRON HIS ROYAL HIGHNESS THE DUKE OF KENT
The Duke and Duchess of Kent had visited Poland in 1937 and had close links and friendships with members of the Polish aristocracy. After the start of the Second World War, the Duke showed his support for the country by bestowing his patronage on the Polish House after its inauguration on the 16th July 1940.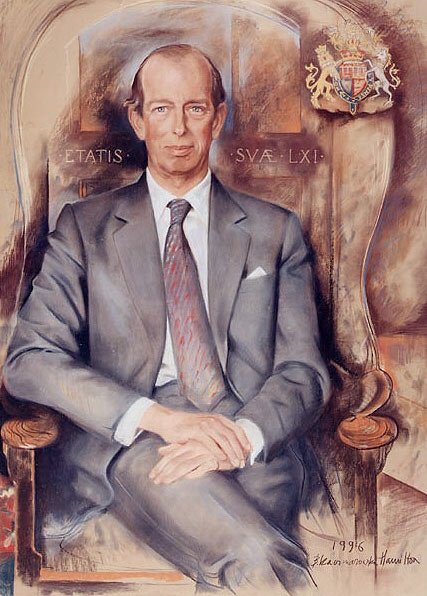 Portrait of His Royal Highness The Duke of Kent by Barbara Kaczmarowska Hamilton
CORONAVIRUS
The restaurant is now open seven days a week. The Club remains closed, however online events are taking place.
RESTAURANT
Given the social distancing requirements we have had to reduce the amount of tables on the terrace, in the restaurant and at the bar (which will have very limited seating available).
We have undertaken an extensive risk assessment of procedures and rules of service and we believe that the restaurant will be a safe environment to enjoy a well earned meal. We will also have sanitiser, wipes, masks and gloves available to guests in all areas.
As usual we don't take bookings for the Terrace or Bar but we will note your preference and try our best - it is always easier to get tables on the terrace if you come early or late.
CLUB
While the Club is closed, we will be continuing using other ways to continue the life of the community of Ognisko Polskie. Most of our Members have computers, iPads, mobile phones or other digital devices, and through these we hope to create exclusive events, share stories and many other ideas through digital means and from the comfort of your own homes.

We would encourage all of our Members to interact with us through all of our social media platforms (@Ognisko_Polskie on Facebook, Instagram and Twitter) or through this website. Tag us and share your news!

Ognisko Polskie is a home to many people. If you are older and need to self-isolate, or in any need, please contact us and we will see what we can do to help.

Our office hours continue as 12–5pm, Monday - Friday, with staff working remotely. For general enquiries please email us and we'll get back to you as soon as we can.

I want to take this opportunity to thank you for your support and your continued involvement in the life of our Club. We will be updating you regularly and we look forward to welcoming you back here soon.

Yours sincerely,
Dr. Jan Falkowski Chairman
CLUB
Email: Office@OgniskoPolskie.org.uk
Telephone: 020 7589 4670
HOW TO FIND US
The entrance to the club and restaurant is 55 Exhibition Road. Travel information and a map can be found - HERE.
EVENTS EMAIL
You can sign up to receive our emails informing you about events taking place at Ognisko Polskie - HERE.
RESTAURANT
Email: info@ogniskorestaurant.co.uk
Telephone: 020 7589 0101
Website: www.ogniskorestaurant.co.uk
OPENING TIMES
Lunch 12pm – 3pm
Dinner 5.30pm – 11.15pm (10:30pm on Sundays)
Bar 11am – 11pm
Light snacks, bar food and desserts are served throughout the day
CLOSURE DATES
The restaurant will be closed on the following days:
24th to 26th December
31st December to 1st January
MEMBER'S TABLE
Every Monday Club members can enjoy lunch or dinner at a special rate of £10 for 2 courses, or £14 including a glass of wine, at the exclusive Club table in the restaurant. Guests will be charged at the normal pre theatre rate.