Sir Winston Churchill - The Power of Words
Sadly for the Polish, Britain and Churchill had become the junior partner in 1945, after valiantly standing alone four years earlier. It was therefore left to a scheming Marshall Stalin and a dying President Roosevelt to determine Poland's fate. At the end of his life Churchill's great regret was that the Iron Curtain which had come down across Europe was still in place with Poland locked behind it.
'Bring back Churchill's politics' was the message of Sir Winston Churchill's granddaughter the Honourable Celia Sandys, at a dinner and talk at the Polish Hearth Club, London, on Wednesday night 24th October. The power and influence of the leadership qualities of the late Sir Winston Churchill, wartime Prime Minister (1940-45), were brought to life again. Speaking for 40 minutes at a packed dinner to raise funds for the Polish Hearth Club the audience hung on Miss Sandys' every word. She left them in no doubt that Sir Winston Churchill's leadership and his power of words are as relevant to politicians today as they were in the 1940s. The message should be heeded by leaders of all political parties and they should take a leaf out of Churchill's book.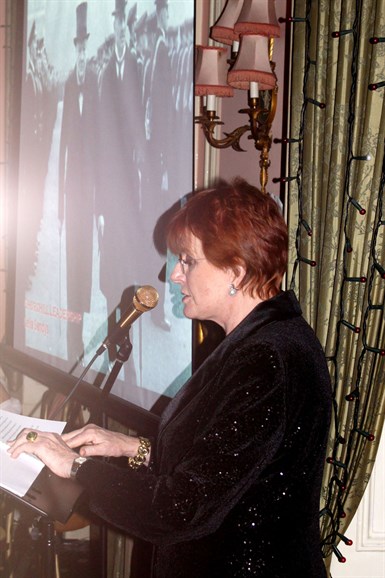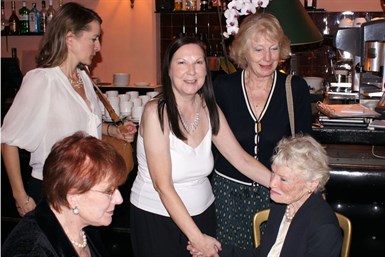 Said Miss Sandys:'…Faced with the global financial crisis the Euro-zone disaster or the war in Afghanistan, the constant cry is: 'We need another Churchill'.
'As a politician his speeches became some of the most famous ever made. … The impact of my grandfather's words during World War II was more powerful than any weapon. Whether speaking in the House of Commons or on the radio the effect was profound. So many people have told me how his speeches gave them hope when they were in despair'.
'The main pillars of his leadership were courage, integrity, vision, and communication. Of these the prime characteristic was courage of which he wrote: 'Courage is rightly esteemed because it is the quality that guarantees all the others.' '
Referring to the attack on the twin towers in New York in 2001, Miss Sandys said: '…following the tragic events of September 11th he stepped quite literally out of the history books and back onto the international stage where he had spent so much of his long life.… . Leaders everywhere called on the inspiration and example of Winston Churchill. The speeches of President George W. Bush and Prime Minister Tony Blair rang out with Churchillean tones, confirming that Winston Churchill's inspiring leadership is as relevant today as it was in 1940.'
Guests included Sir Richard Branson's mother Mrs Eve Huntley Branson and Mr Lee Pollock, Director of the Churchill Centre, who jetted in specially from Chicago for the talk.