Uncles & Others
In this controversial film, Jan Ledochowski's relatives and friends describe the horrors of the Second Word War. One family saved a Jewish Senator, another was massacred by the SS, and 22-year-old Magda was killed at the barricades during the Warsaw Rising. Then, expropriated and branded "traitors and decadent landowners", they made completely different choices. Some stayed on in communist Poland. One became editor-in-chief of the leading Warsaw weekly Kultura and another became a top politician, a member of the Council of State, who worked closely with General Jaruzelski and supported Martial Law. Others fought the régime, from Radio Free Europe or from inside Poland. "This is Poland" declared Gazeta Wyborcza, the widest circulation Polish newspaper. The London Polish Daily described it as "A documentary which keeps the tension going, like a drama, until the very last scene…It provokes discussion and engraves itself on one's memory."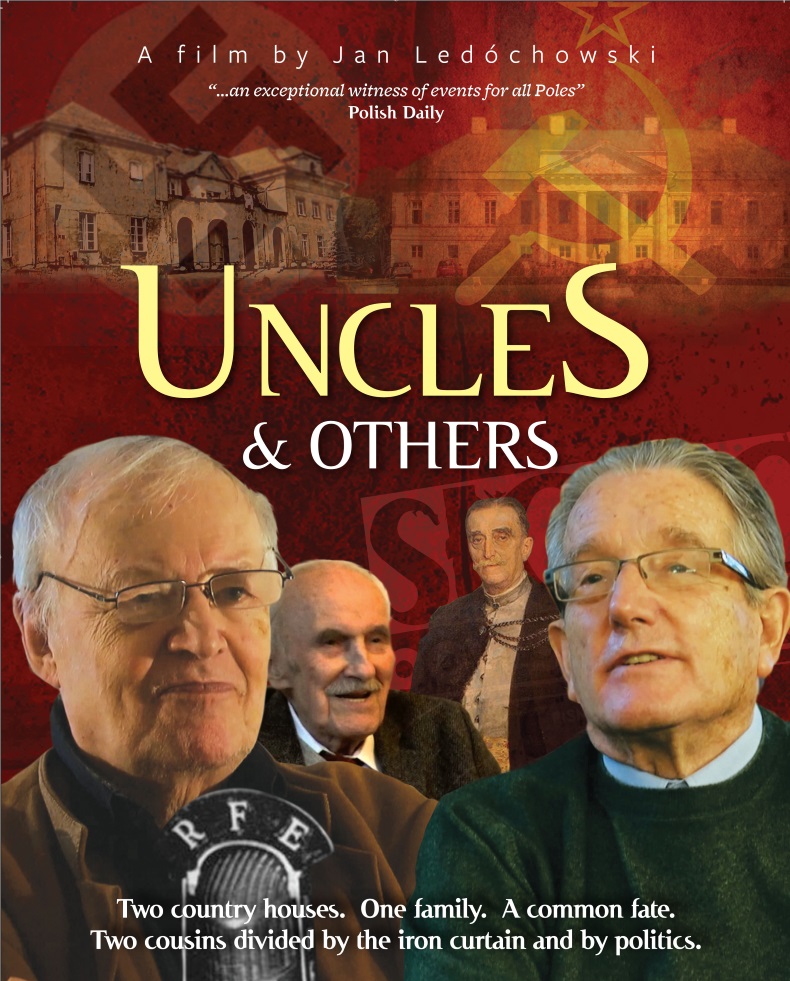 Jan Ledóchowski's Uncles and others tell how their lives in Country Houses were changed forever by the Second World War. They had very different careers afterwards. The Horodyńskis were massacred by the SS at a wedding party at their home, Zbydniów, on Midsummer Night, 1943.
After the horrors of the Second World War came the nightmare of the NKVD (later known as the KGB) and Stalinism. Landowners were class enemies. Maciej "Matt" Morawski went to Paris, where his father Kajetan Morawski, a former Minister, was Ambassador of the Polish Government-in-Exile. Matt became a journalist and worked for Radio Free Europe, broadcasting the truth about communism back to his compatriots in Poland. 
The Morawski home at Little Village was a refuge for family from all over Poland. A Jewish Senator hid there throughout the War. Little Village was confiscated by the communist regime afterwards and used as the country residence of Prime Ministers.
Jan's relatives relive the Warsaw Rising, Poland's tragic and disastrous bid for independence from Stalin, during which 22-year old Magda was killed at the barricades.
Branded as "traitors and decadent landowners" after the War, everyone had to find new lives. Kazimierz "Aggio" Morawski stayed in Poland. He became a senior politician, worked closely with Communist leaders Edward Gierek and General Jaruzelski, and visited Moscow.
Date: 09 November 2014
Time: 4 p.m.
Member Ticket Price: £10
Non-member Ticket Price: £10
Buying Tickets: Payment Information can be found here - View