The Polish Battle of Britain
A dramatised documentary film recounting the involvement of a single squadron of 34 Polish fighter pilots during the most decisive phase of the Battle of Britain. Ognisko is holding the event along with Związek Lotników Polskich - UK (Polish Airmen's Association - UK) ahead of the joint New Year event. Lotnicy were the first organisation that found a regular home at Ognisko and there were dances every Saturday evenings for the Lotnicy during and after the War years, even after they bought the property at Collingham Gardens, so we have a long association with them.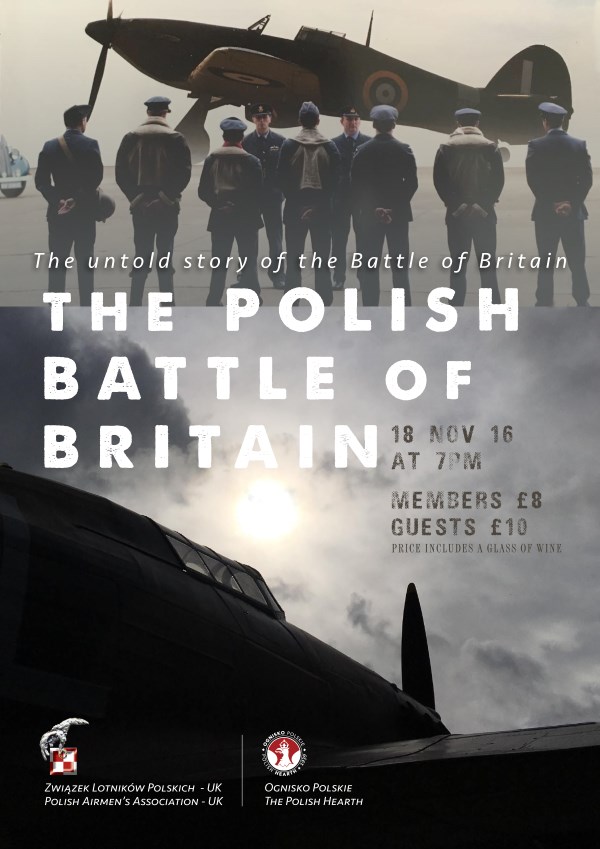 Date: 18 November 2016
Time: 7:00 p.m.
Member Ticket Price: £ 8 including wine.
Non-member Ticket Price: £ 10 including wine.
Buying Tickets: Payment Information can be found here - View