Sergiusz Papliński: From a Pistol to a Paint Brush
Ognisko will be hosting an art exhibition to mark the 90th birthday of one of our oldest and most distinguished members Sergiusz Papliński "nom de guerre Kawka". Serguisz is the last surviving 'Żołnierz Wyklęci', translated as 'Cursed Soldier' or 'Doomed Soldier', to be living in Britain. The term refers to the soldiers of the Polish Home Army who, after fighting against the Nazi's, were treated as enemies by the puppet communist government installed by Stalin, because of their loyalty to the Polish Government-in-exile based in London. In addition to it being Serguisz's birthday it is also the anniversary of Serguisz's escape from Radom prison which took place on his 18th birthday. The exhibition will feature a selection of Serguisz's paintings illustrating his various styles and is an opportunity to purchase a signed print as well as honoring a true Polish hero.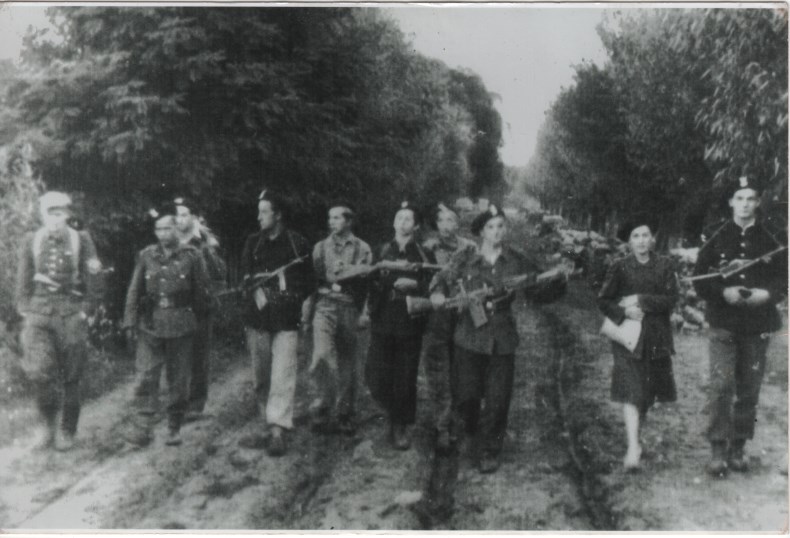 Born in Radom on the 9th September 1927 Seguisz joined the Polish Home Army in 1942 aged 15. He was a member of the partisan group led by a legendary member of the Polish resistance Antoni Heda "nom de guerre Szary" and by Zygmunt Kiepa "Krzyka". He participated in the key guerilla actions of the "Szary" partisan group in the forests of Illyric, Starachowice and Koneckie fighting against the Nazis. These actions included fighting and annihilating SS troops engaged in the liquidation of entire Polish villages as a reprisal against the actions of the Polish Home Army.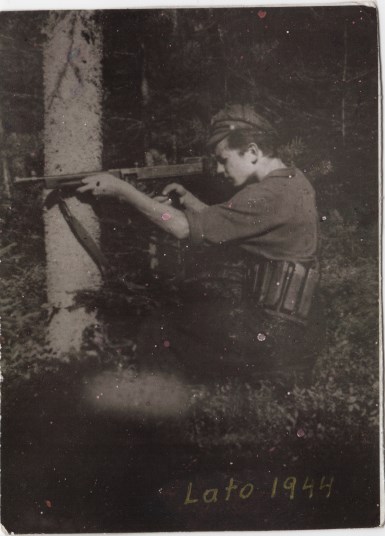 In the spring of 1945, it became obvious that Communist and pro-Soviet government of Poland would not refrain from using terror as a method of fighting the so-called Cursed soldiers. Apart from mass arrests and repressions, a widespread propaganda operation was carried out, in which soldiers of the former Home Army were presented as "imperialists" and "drivelling midgets of reaction". With the help of Soviet forces, thousands of World War II heroes ended up in prisons across Poland.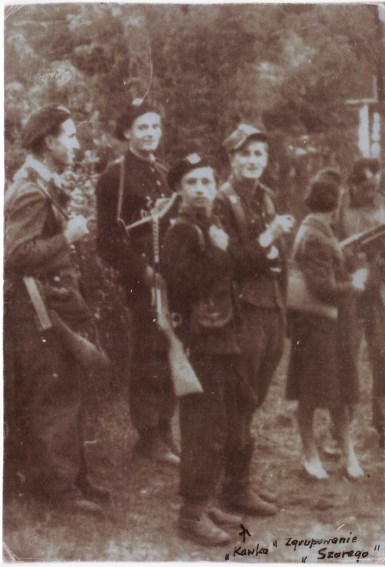 Northern Lesser Poland, with the cities of Kielce and Radom, was one of main centres of anticommunist resistance. Various units of the movement fought the NKVD, Służba Bezpieczeństwa and Milicja Obywatelska. In late spring and early summer of 1945, a wave of arrests of Polish Home Army and other resistance fighters took place in the region. Most of them were kept in the Kielce Prison on Zamkowa Street.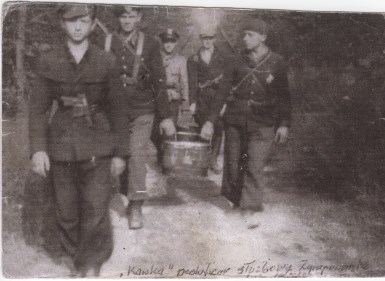 Serguisz was involved in the raid on the prison which took place on the night of 4/5 August 1945. The raid was carried out by some 200 former Home Army soldiers, led by Antoni Heda and Stefan Bembiński. It resulted in the release of some 350 prisoners. Serguisz was also involved in the freeing of members of the anti-communist resistance in Końskie.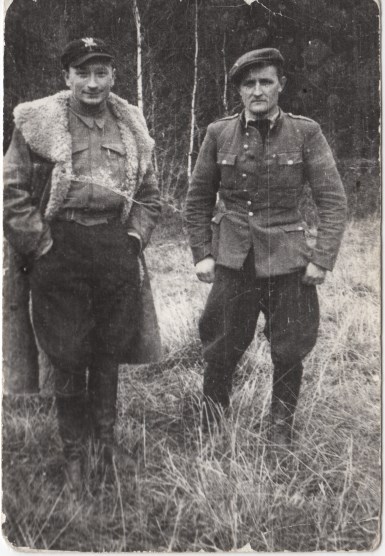 Following these actions Serguisz was himself arrested and told if he did not collaborate with the communist regime only 2 options awaited him, execution or the white bear (deportation to Siberia). He refused to collaborate and was sent to Radom prison. On 9 September 1945, Serguisz's 18th birthday, a unit of Colonel Stefan Bębiński "Harnasia" raided the prison. Some 300 political prisoners were freed and 2 Red Army soldiers and one UB agent killed.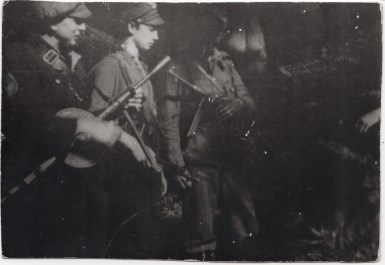 He joined Freedom and Independence a Polish underground anti-communist organisation founded on September 2, 1945 and active until 1952. Sent to Pomerania he was involved in a diversionary attack. In 1946 he was forced to leave Poland. Dressed in a NKVD uniform he was smuggled to Berlin in a secret compartment under the coal of a steam train. He escaped to the US occupation zone and after staying in a transitional camp he was taken to England.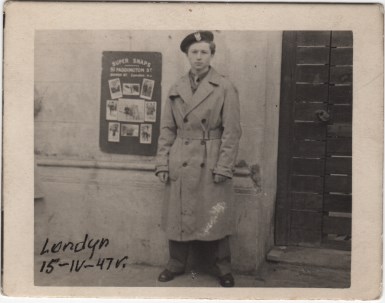 He studied painting at St. Martin's School of Art. Over many years Sergiusz has developed his own, very unique style, always using classical forms and proportions, and based on division of backgrounds by projection of lines derived from subjects drawn. The combination of imaginative colouring with a prismatic assemblage produces highly original, dynamic and decorative effect. Sergiusz has named this the 'Prismatic Style'.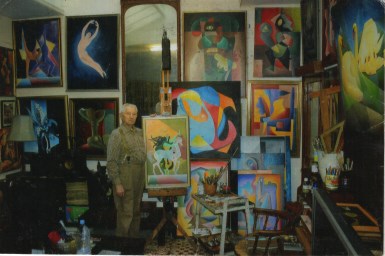 Date: From 10 September 2017 to 11 September 2017
Time: 2 p.m. to 10 p.m.
Buying Tickets: This event is free of charge.