My Autobiography Rula Lenska
By anyone's standards, Rula Lenska has led an extraordinary life. Born to Polish aristocrats, refugees from the Nazis and then the Soviets, her farther was heavily involved with the Polish government in exile. Renowned as a vivacious flame-haired beauty, she found fame in the 1970s as 'Q' in the TV series Rock Follies before accidentally conquering America with an Alberto VO5 hair products commercials, famously prompting Johnny Carson to ask on his show, 'Who the hell is Rula Lenska?'
Her long and varied theatrical career has included roles in classic British television series such as Minder, To the Manor Born, The Detectives, Doctor Who, Casualty, Space:1999 and, of course, Coronation Street. On stage she starred as Titania in A Midsummer Night's Dream and Annie Wilkes in Misery, and more recently appeared in The Vagina Monologues and Calendar Girls. However, her success has often been tempered with heartaches. Despite the fanfare surrounding her celebrity marriage to Dennis Waterman, the relationship would eventually turn sour with recriminations and accusations of drinking caused aggression.
Then there was her surreal appearance on Celebrity Big Brother, which she calls sixteen days of madness, during which she suffered the likes of Pete Burns and Michael Barrymore, before emerging to find pictures of George Galloway with his head in her crotch being broadcast all over the world. Away from the stage Rula has had some extraordinary experiences, such as when she was held in a Sardinian jail on (false) drugs charges. She has also had many adventures connected to her work with environmental charities. Now older and wiser and elevated to the status of national treasure, Rula Lenska has got a fascinating story to tell.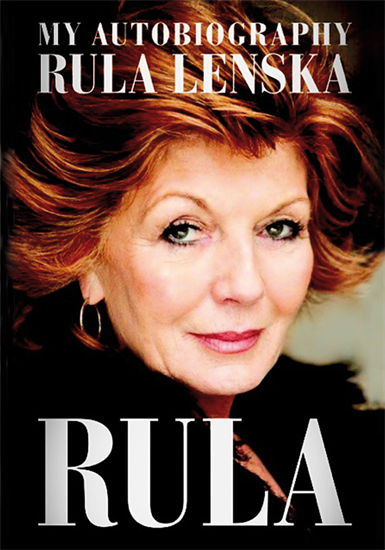 Date: 10 October 2013
Time: 6:30 p.m. for 7:00 p.m.
Member Ticket Price: Talk & dinner £35. Talk only and a signed book £ 25.
Non-member Ticket Price: Talk & dinner £45. Talk only and a signed book £ 25.
Buying Tickets: Payment Information can be found here - View