Churchill's Plan to Free Poland in 1945
As the war in Europe entered its final months, the world teetered on the edge of a Third World War. While Soviet forces smashed their way into Berlin, Churchill feared that with the wholesale movement of Allied forces out to the Far East to defeat Japan, Britain would be defenseless before Stalin. Appalled at Stalin's land grab of Eastern Europe, Churchill ordered British military planners to prepare the top secret 'Operation Unthinkable'—the plan for a pre-emptive Allied attack on the Soviet Empire on July 1, 1945. Using U.S., British, Polish and German forces, the invasion would liberate Soviet-occupied Poland and force Stalin back to the conference table. How close did Poland come to freedom in 1945?
Jonathan Walker will be giving an illustrated talk of approximately 30-40 minutes, followed by any questions, prior to dinner.
Jonathan is an author and member of the British Commission for Military History. He is also a Vice-President of the West Country Writers' Association and recently retired as an Honorary Research Associate at the University of Birmingham. He writes and lectures widely on aspects of 20th Century warfare and makes regular visits to battlefields across the world.
His previous publications include Poland Alone (Polska Osamotniona), Aden Insurgency, The Blood Tub, War Letters to a Wife, and he has contributed to Counterinsurgency in Modern Warfare, and the ground-breaking study of Women in War, (edited by Celia Lee and Paul Strong) His most recent book The Blue Beast, is a lively study of the lives of three mistresses during the Great War. His forthcoming book, Operation Unthinkable, tells the extraordinary story of Churchill's top secret plan to attack the Soviet Empire in 1945.
Jonathan has appeared in BBC and Polish television and radio documentaries, and has contributed to the major TV series, Heroes of War, to be aired on Sky's History Channel and in Poland this autumn. He is also a judge for the forthcoming British Documentary Awards. When taking a break from writing, he enjoys skiing in the Swiss Alps and guiding groups around Exeter Cathedral.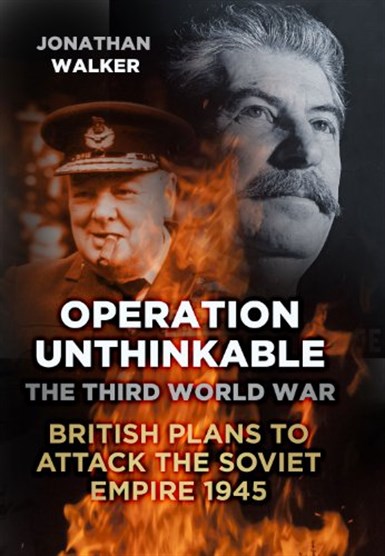 Date: 24 October 2013
Time: 6:30 p.m. for 7:00 p.m.
Member Ticket Price: Talk & dinner £ 35. Talk and a glass of wine £ 20.
Non-member Ticket Price: Talk & dinner £ 45. Talk and a glass of wine £ 25.
Buying Tickets: Payment Information can be found here - View