Ognisko's Summer Party 2014
Summer is upon us and Ognisko Polskie requests the pleasure of your company for the Club Summer Party. The Party will take place in the Ballroom, and tickets will include a Reception with canapés, followed by a three course Buffet with wines and live entertainment and dancing. Music will feature a variety of songs and melodies to dance to and will include Krzysztof, the Polish accordionist, who proved so popular at our Masquerade Ball. With his traditional Polish music you can dance the night away. Dress is smart casual, so you can relax and have fun! This party is likely to be very popular and as space is not unlimited, please book early to avoid disappointment. The closing date is Tuesday 8th July. RSVP: office@ogniskopolskie.org.uk.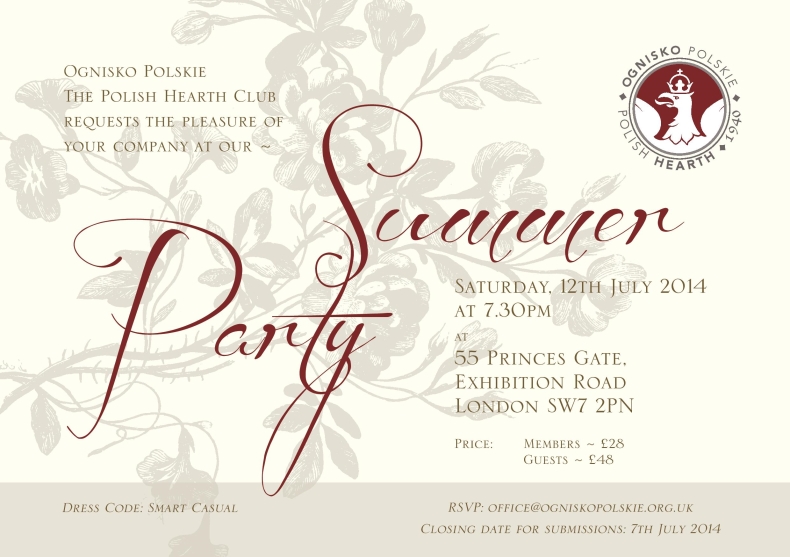 Payment information can be found here.
Date: 12 July 2014
Time: 7:30 p.m.
Member Ticket Price: £28
Non-member Ticket Price: £48
Buying Tickets: Payment Information can be found here - View