Ognisko's Summer Fair
This year Ognisko's Summer Fair will be raising money for 'Medical Aid for Poland'. There will also be a raffle, with the proceeds supporting the Medical Aid for Poland Fund Special Projects. Donations of raffle prizes will be most welcome.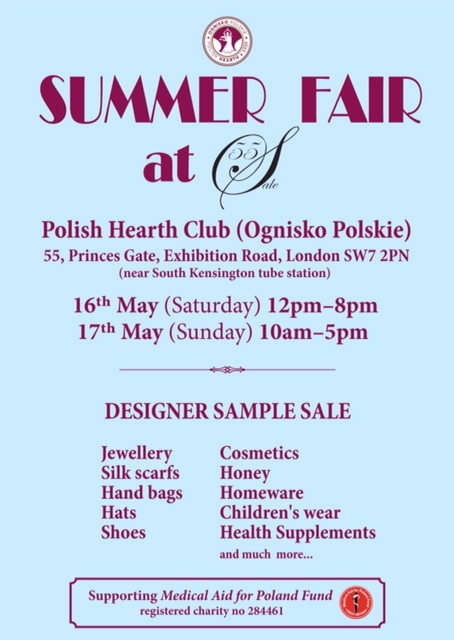 Date: 17 May 2015
Time: Saturday 12 p.m. to 8 p.m. / Sunday 10 a.m. to 5 p.m.
Buying Tickets: -