Musical Moments March 2016
We are happy to announce the latest of our monthly 'Musical Momments'. These concerts take place on the first Monday of every month and are followed by a buffet with wine. This month we welcome Francesca Fierro on piano, Andrea Montalbano on violin and Urška Horvat on cello. The 'Musical Moments' concerts have been made possible by the very kind cooperation of The Trinity Laban Conservatoire of Music and Dance. We are very privileged in being able to present these young, highly talented musicians who are already making their mark in the music world.
Programme
Felix Mendelssohn (1809 – 1847) Piano Trio No 2 in C minor, Op 66 
Astor Piazzolla (1921 – 1992) Cuatro Estaciones de Buenos Aires
Francesca Fierro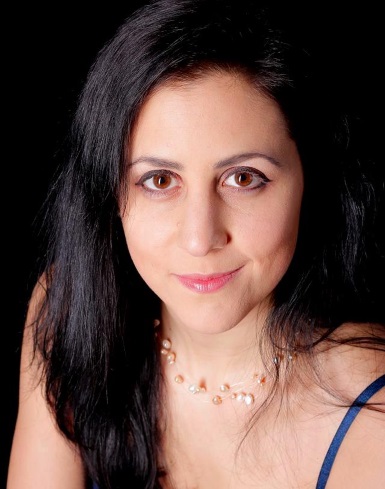 Francesca Fierro has performed regularly as a soloist and chamber musician in Argentina, Italy, Spain and Germany. She made her debut at the age of 8 for an Argentinean TV program, and aged 9 she took part in the Beethoven Sonatas Festival in Buenos Aires. She made her orchestra debut at 17 with the Camerata Santa Cecilia in Buenos Aires, and she played also with Berisso Youth Orchestra, La Plata Academic Orchestra of the Teatro Argentino, String Orchestra of Radio Nacional de Còrdoba, and Senzaspine Orchestra of Bologna, among others. She has also performed with Zerocrediti Ensemble at the Teatro Comunale of Bologna, Teatro Comunale of Ferrara, Teatro Valli of Reggio Emilia, and at the Orestiadi Festival in Gibellina
Francesca won the second prize at the Mozart International Competition in Roma, the Magone Award in Bologna, the second prize at the Scaramuzza International Competition in Crotone, third prize at the International Competition of Osimo, third prize at the Nuova Coppa Pianisti of Osimo and the second prize at the Windsor International Piano Competition.
Francesca began her piano studies in Argentina with Ana Chaves and with Elizabeth Westerkamp, pupil of M° Scaramuzza. She graduated with honours with a bachelors degree in July 2008 and with honours and honourable mention from a masters degree in 2013 in Italy under Valeria Cantoni. From 2007 she has also received frequent musical guidance and advice from Aldo Ciccolini. She was selected for the masterclasses given by Piotr Paleczny, Alicja Kledzik, Boris Petrushansky, Karl-Heinz Kämmerling, Deniz Arman Gelenbe, Lilya Zilberstein, Luca Chiantore, David Kuijken, Arie Vardi, Benedetto Lupo, Jeffrey Swann, and Claudio Martinez Mehner.
Thanks to the Trinity Laban Award 2015/2016 she is now attending the Post Graduate Artist Diploma course at Trinity Laban Conservatoire of Music and Dance in London under Gabriele Baldocci.
Andrea Montalbano
Andrea Montalbano began studying the violin at the age of 6 and was admitted to the Vincenzo Bellini Conservatorio in Palermo in the class of Umberto Bruno. In 2012 he graduated with full marks under the guidance of Antonella Borruso. He has studied with leading violinists and teachers including Silviu Dima, Stefano Pagliani and attended masterclasses with violinists such as Tasmin Little, Francesco Manara, Simone Bernardini, Christophe Horak, and Ben Sayevich.
Andrea has performed orchestras including Fondazione Teatro Lirico di Cagliari, Trinity Laban Symphony Orchestra, Trinity Laban String Ensemble, Orchestra da Camera "Gli Armonici", Orchestra Giovanile Meditteranea, Orchestra del Conservatorio V. Bellini di Palermo, Orchestra Giovanile Sinfonica Siciliana, Orchestra del Teatro Pirandello di Agrigento, and the Sicilia String Orchestra, where he played in prominent positions. From September 2014, he has been the leader of the London Euphonia Orchestra.
As a chmabe musician Andrea has performed at the Royal Greenwich String Quartet Festival, Malta Iternational Music Festival, Amici della Musica di Palermo, Amici della Musica di Trapani, Teatro Massimo di Palermo, Teatro Politeama di Palermo, Cadogan Hall, Blackheath Halls, Auditorium RAI di Palermo, and Teatro Pirandello di Agrigento. He has won prizes at the Concorso Città di Palermo, and Concorso Benedetto Albanese di Caccamo.
In 2015 he graduated with Distinction at Trinity Laban Conservatoire of Music and Dance in London, where he is currently undertaking a Postgraduate Artist Diploma course under the direction of John Crawford. He is very grateful to Trinity Laban Conservatoire who have generously awarded him with a Trinity College London Scholarship.
Urška Horvat
Urška Horvat is a young Slovenian cellist who started to learn the cello at the age of seven. Currently, she is taking a Postgraduate Artist Diploma at the Trinity Laban Conservatoire of Music and Dance in London with internationally renowned cellist David Cohen. She has also worked with other great musicians such as Enrico Bronzi, Leonid Gorokhov, Thomas Grossenbacher, Maria Kliegel, and Valery Gergiev. She is a recipient of numerous prizes from national and international competitions, among them 1st prize at the TEMSIG national competition, Wettbewerb fur Violoncello Liezen (Austria), and the Young International Janigro Competition.
Urška has performed in Great Britain, Germany, Austria, Swiss, Belgium, France, Slovenia, Turkey, as a soloist, in various chamber ensembles and different orchestras. One of her artistic focuses is chamber music and this has brought her to collaborate with many musicians. Urška Horvat is a member of a piano trio Amarilis who have received many rave reviews for their artistic pursuits and awards, including the Prešeren Award of the Faculty of Music in the year 2011/12.
Urška is very grateful to Ofenheim Charitable Trust who generously supported her study at Trinity Laban Conservatoire of Music and Dance.
Date: 07 March 2016
Time: 7:00 p.m. for 7:30 p.m.
Member Ticket Price: £15 including concert, buffet and wine.
Non-member Ticket Price: £18 including concert, buffet and wine.
Buying Tickets: Payment Information can be found here - View