Musical Moments June 2016
Join Sam Jewison and his swing orchestra as they celebrate the Great American Songbook. With classic songs by George Gershwin, Irving Berlin, Cole Porter, Jerome Kern and many more, the evening will pay homage to the great composers and arrangers of this golden period in American music. Featuring brand-new arrangements and a fourteen-piece orchestra, containing the crème of young musicians from The Trinity Laban Conservatoire of Music and Dance, it promises to be a concert not to be missed!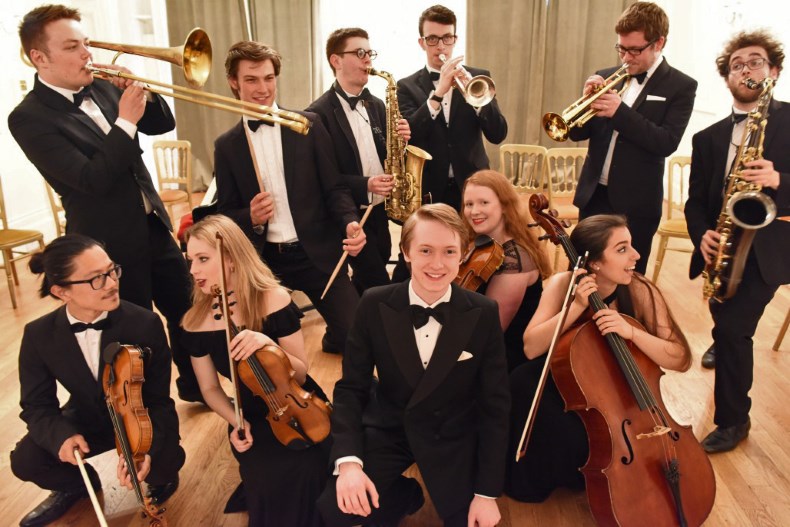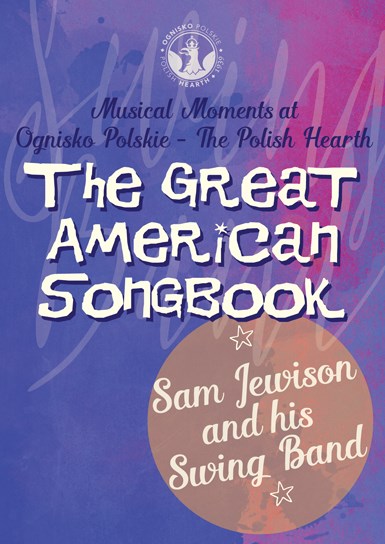 Praised as a 'fully rounded musician' (Next BRIT Thing), Sam Jewison is a vocalist, pianist and conductor, based in London. He studies at Trinity Laban Conservatoire of Music and Dance (TL Scholar 2013/14), training as a tenor under Lynton Atkinson and Robert Aldwinckle, on the BMus course.
After gaining the highest mark in his first year recital, Sam represented Trinity Laban at the Kathleen Ferrier Bursary for Young Singers 2014. His performance, with pianist Nicole Johnson, was judged as 'Highly Commended' and he was the highest ranking tenor of the competition. Subsequently, he progressed to the finals of the TL English Song Competition and Elisabeth Schumann Lieder Competition, both times as the youngest contender. 2015 also saw Sam undertake the roles of Gabriel von Eisenstein (Die Feledermaus/PuzzlePiece Opera) and Carissimi's Jeptha (Stephen Jackson/TLCC), the latter at the Brandenburg Choral Festival. In November 2015, he created the role of Sylvian Beauclerc in Louis Mander's opera, The Rue Morgue, performing an extract at King's Place for OperaUpClose's Flourish and he appeared as a soloist at the Royal Greenwich International Early Music Festival. Additionally, Sam has participated in masterclasses with James Gilchrist and Janice Chapman.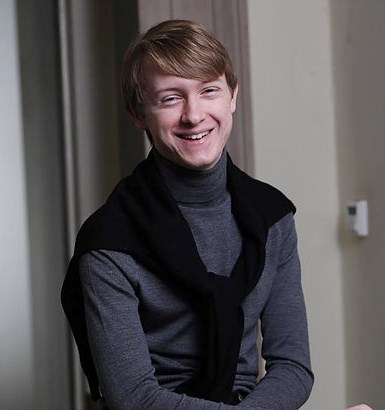 As a conductor, Sam has been described as an 'M.D. professional beyond his years' (NODA). In 2014 he served as Musical Director for Lennox Berkeley's A Dinner Engagement (Opera Dinamica), giving sold-out performances at South Kensington's Polish Hearth Club, Trinity Laban and the Proms at St. Jude's. He also conducted the premiere of Equilibrium (Vasileios Filippou) at Blackheath Halls in September 2015. As part of TL CoLab 2016, Sam led The Cole Porter Story project, which culminated in a standing-room only performance in the Peacock Room, King Charles Court. The concert featured a selection of Porter's best songs, many newly arranged by Sam, performed by a seventeen-piece orchestra and seven singers. Spring 2016 will see Sam M.D. Menotti's The Medium (Clockwork Opera).
Date: 06 June 2016
Time: 7:00 p.m. for 7:30 p.m.
Member Ticket Price: £15 including concert, buffet and wine.
Non-member Ticket Price: £18 including concert, buffet and wine.
Buying Tickets: Payment Information can be found here - View