Musical Moments December 2015
We are happy to announce the latest of our monthly 'Musical Momments'. These concerts take place on the first Monday of every month and are followed by a buffet with wine. This month PuzzlePiece Opera will be performing Acis and Galatea. The 'Musical Moments' concerts have been made possible by the very kind cooperation of The Trinity Laban Conservatoire of Music and Dance. We are very privileged in being able to present these young, highly talented musicians who are already making their mark in the music world.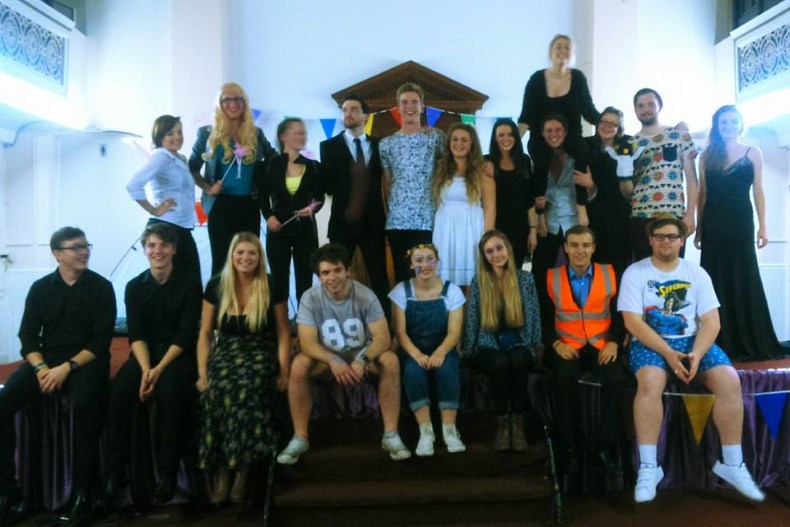 Programme
George Frideric Handel
Acis and Galatea (condensed 50min production)
Synopis
The story of Acis and Galatea is taken from Ovid's 'Metamorphoses' and tells the story of a young shepherd who falls in love with a semi-divine nymph. They enjoy the pleasant freedom of pastoral life and all is well. The giant Polyphemus, sees their love and is gripped with fierce jealousy and endeavours to take Galatea for his own. Acis, though only a shepherd seeks to fight with Polyphemus who throws a huge boulder at Acis and kills him. Using her divine powers, Galatea turns Acis' broken body into a fountain and thus immortalises him.
Biography
PuzzlePiece Opera returns this Autumn with Handel's pastoral Opera, Acis and Galatea. Handel's first dramatic work in English, this piece is a mythical love story that turns to tragedy. Set up in 2008, PuzzlePiece Opera is a company entirely run by, and showcasing, students of Trinity Laban Conservatoire of Music and Dance. With two productions each year the group perform condensed versions of popular operas in various venues across London. They have explored a wide range of operatic repertoire and this shall be their first production of Handel.
Creative Team
Thomas Holland – Director
Ashley Beauchamp – Musical Director
Cast
Acis – James Butler
Galatea – Isabelle Morgan
Polyphemus – Ben Ellis
Damon – Lucy Bray
Sopranos – Katy Huntley, Jemma Mitchell
Altos – Cassie Dalby, Luke Faber
Tenors – Ben Jerrard, Andrew Woodmansey
Bass – Michael Lafferty
Orchestra
Conductor – Ashley Beauchamp
Flute/ Piccolo – James Dibble
Oboe 1 – Olivia Fraser
Oboe 11 – Katherine Price
Violin 1 – Rosie Judge
Cello – Cristina Cooper
Piano – Joe Howson
Date: 07 December 2015
Time: 7:00 p.m. for 7:30 p.m.
Member Ticket Price: £15 including concert, buffet and wine.
Non-member Ticket Price: £18 including concert, buffet and wine.
Buying Tickets: Payment Information can be found here - View