Programme
Programme to include a variety of music for voice and for solo piano.
Schumann
Du bist wie eine Blume – from Myrthen
Die Lotosblume – from Myrthe
Aus den östlichen rosen – from Myrthe
Einsame Blumen - from Waldszenen Op 82
Grieg
Våren
En Svane
Solveig's Sang
No.1 Arietta - from Lyric Pieces Op 12
No.5 Folkeris - from Lyric Pieces Op 12
Bach
Gurney
Sleep - from Five Elizabethan Songs
Dring
Sister Awake - from Love and Time
Arlen
Somewhere Over the Rainbow
Messiaen
(4 Études de rythme) No.1 île de Feu I
Jennifer Barwise
Lancastrian Soprano Jennifer Barwise currently studies at Trinity Laban Conservatoire of Music and Dance under the tutelage of Joan Rodgers.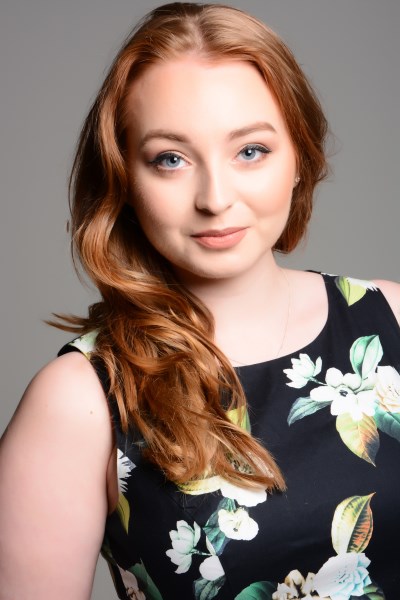 Excelling in the genre of Lieder and English Song, Jennifer was awarded a place in the final of both the Elisabeth Schumann Lieder Competition 2017 and The English Song Competition for Voice and Piano 2018, where she was awarded Highly Commended. Also confident on the opera stage, Jennifer is an active member of the Puzzlepiece Opera Company and has undergone a series of roles including: Venere (l'incoronazione di Poppea – Monteverdi – Trinity Laban Opera), Blanché (Louise – Chapentier – OperaCoast) Belinda (Dido and Aenas – Purcell – Chetham's Opera) and Nora (Riders to the Sea – R. V. Williams – Trinity Laban Opera Scenes).
Jennifer's musical education began in Manchester at the Junior Royal Northern College of Music and Chetham's School of Music. Within these early years, Jennifer received the Chetham's School of Music Vocal Prize and The Booths Music Prize and also earned a place in the National Youth Choir of Great Britain.
Initially interested in musical theatre and drama, Jennifer studied at the Paul Nicholas School of Acting and regularly took part in stage productions. She is currently studying the art of stage craft with director Toria Banks and has also received tuition from the renowned Adam Hypki.
Later this year, Jennifer will perform in a series of recitals and competitions around the country.
Chiara Naldi
Chiara Naldi began to play the piano at the age of six. Since 2006 she studied at the Conservatorio G.B. Martini of Bologna with Professor Mauro Landi. In March 2012 she participated in the first edition of World Bach Fest in Florence playing Bach Concerto in G minor BWV 1058 with the string quintet Martini Ensemble. Since 2012 she has been playing in the concert seasons of the Conservatorio of Bologna as a soloist and in chamber music ensembles. In 2013 and in 2014 she won a scholarship for the best piano students of the Conservatorio of Bologna ("Premio Luigi e Felice Magone"). In February 2015 she graduated with honours. In March 2015 she performed a concert in Salle Varèse in Lyon and a concert in Cappella Farnese in Bologna in an exchange project between her Conservatory and the CNSMDL.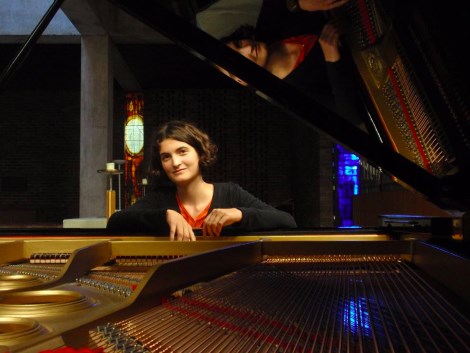 In 2017 she obtained a Masters Degree in Piano Performance with honours at the Bologna Conservatoire. She's currently studying with professor Sergio De Simone in the postgraduate advanced diploma at Trinity Laban Conservatoire in London. She has attended masterclasses with professors Deniz Arman Gelenbe, Hyun Sook Tekin, Piotr Szychowski and Ferdinando Tagliavini. Chiara's studies are generously supported by a grant from The Henry Wood Accommodation Trust Fund.