Monthly Members' Evening 7
We are happy to announce the seventh of our monthly Members' Evenings. We plan to make these Members' Evenings a regular fixture in the Club calendar. They will take place on the first Monday of every month and will incorporate an interesting event, followed by a buffet with wine. Members will be able to get together in a relaxed atmosphere. At the moment we are very fortunate in being able to offer the 'Musical Moments' series of concerts to start those evenings. The 'Musical Moments' concerts have been made possible by the very kind cooperation of The Trinity Laban Conservatoire of Music and Dance. We are very privileged in being able to present these young, highly talented musicians who are already making their mark in the music world. This month Giulio Potenza will be playing solo piano. After the concert surprise guest Victoria Aitken will " Sing a Song".
Giulio Potenza
Pianist Giulio Potenza was born in Palermo, Italy, in 1990. He started his piano lessons at the age of six with Roberto Giordano, and in 2000 he entered the Conservatory of Trapani, where he received his piano diploma with the highest ranking under the tutelage of Walter Roccaro. He studied at the Imola Piano Academy with Franco Scala and at the International Piano Academy of Sesto Fiorentino with Gabriele Baldocci. In recent years Giulio has attended masterclasses and lessons held by musicians including Irene Inzerillo, Riccardo Risaliti, Denis Pascal, Christos Sakellaridis, Deniz Gelenbe, Douglas Finch, Bruno Canino, Margaret Fingerhut, Martino Tirimo, Barry Snyder, Martin Kasik, Christine Croshaw, David Kenedy, Eugene Asti, and Pascal Rogè.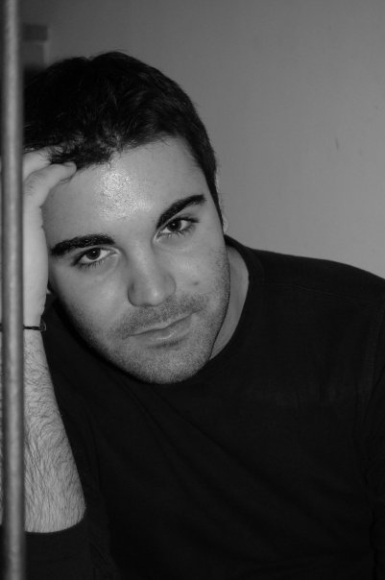 Giulio has enjoyed success at major piano competitions including 1st prize at the 3rd Premio Seiler International Piano Competition 2002, 1st prize at the 7th A.Gi.Mus National Piano Competition of Palermo 2009, 1st prize at the City of Canicattì International piano Competition 2006, 1st prize at the 4th International Mozart Prize of Mazzara del Vallo 2009, 1st prize at the 17th Placido Mandanici Competition of Barecellona Pozzo di Gotto 2010, 1st prize at the18th G. Campochiaro International piano competition of Pedara 2009, 2nd prize at the 127st Stratford & East London Music Festival Competition 2013, 2nd prize at the 17th G. Rospigliosi National Piano Competition of Lamporecchio 2010, 2nd prize at the 17th City of Casamassima International Piano Competition 2010, 2nd prize at the 21st International Riviera della Versilia Piano Competition in Viareggio 2012, 3rd prize at the 3rd International A.Gi.Mus Piano Competition in Rome 2009, and a Highly Commended Award at the Jacques Samuel Piano Competition in London, 2012.
Giulio has performed as a soloist and chamber musician across Italy, England and Tunisia including at venues such as Regent Hall, Blackheath Halls, Farnham Maltings Arts Center, Somerville Music Society in Oxford, A.Gi.mus in Rome, the Rai Auditorium of Palermo, the Lindenbaum Music Association, Old Royal Naval Chapel in Greenwich, and the Stratford and East London Music Festival. He has performed with the Florence Symphony Orchestra, directed by Piero Bellugi, and in London with the University of London Symphony Orchestra, directed by Daniel Capp. Recently he played at the Hammamet Piano Festival where he gave a master class. Giulio successfully completed a postgraduate diploma with Distinction at the Trinity Laban Conservatoire of Music and Dance supported by the Alfred Kitchen Scholarship, and is now attending an Artist Diploma Course under the tutelage of Gabriele Baldocci supported by the Trinity College Music Trust. He also holds a Bachelor in History from the University of Palermo.
Program
Scarlatti: Sonata K213
Janáček: Piano Sonata 1.X.1905 'From the Street'
Mussorgsky: Pictures at an Exhibition
Victoria Aitken
Victoria Aitken – a London based songwriter and singer – has performed to audiences in London, Manhattan, Berlin, Dubai and Paris. Victoria's distinct sound has consistently reached prime positions on the UK and European dance charts. Her songs have received note and praise in publications such as The New York Times, New York Magazine, Vogue, GQ, W, Elle, The Daily Telegraph and E! News.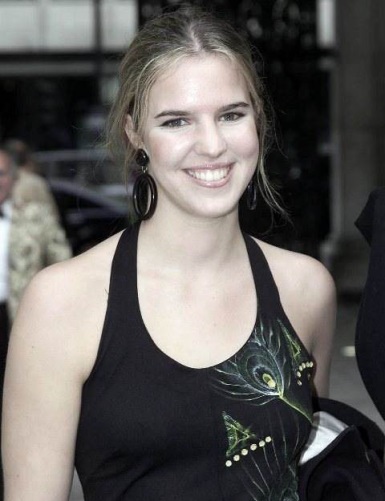 Her tongue-in-cheek songwriting abilities have sparked controversy. She is renowned in England for her tongue and cheek lyrics, and previous top 10 UK Dance Hits, such as "Queen of the House" reaching #5, "Vicky from the Yacht" which echoed her riches to rags tale and 2012's "Fashion Boy", a tribute to supermodel Andrej Pejic. Her latest song "Weekend Lover" appears as the lead song in Whit Stillman's highly received "Damsels in Distress" and has provided her crossover into the US market.
If you are interested in contacting Victoria, please email contact@victoriaaitken.com
Date: 02 June 2014
Time: 7:00 p.m. for 7:30 p.m.
Member Ticket Price: £12 including concert, buffet and wine.
Non-member Ticket Price: £15 including concert, buffet and wine.
Buying Tickets: Payment Information can be found here - View