Monthly Members' Evening 3
We are happy to announce the third of our monthly Members' Evenings. We plan to make these Members' Evenings a regular fixture in the Club calendar. They will take place on the first Monday of every month and will incorporate an interesting event, followed by a buffet with wine. Members will be able to get together in a relaxed atmosphere. At the moment we are very fortunate in being able to offer the 'Musical Moments' series of concerts to start those evenings. The 'Musical Moments' concerts have been made possible by the very kind cooperation of The Trinity Laban Conservatoire of Music and Dance. We are very privileged in being able to present these young, highly talented musicians who are already making their mark in the music world. This month Hao Shen will be playing piano.
Chinese pianist, Hao Shen, is studying for an ISP Advanced Programme at Trinity Laban Conservatoire of Music and Dance. He began his keyboard studies with his mother at 4 years old, and completed his Bachelor's degree at Shanghai Conservatory of Music. Following this he moved to London and undertook a Master's degree at Guildhall School of Music and Drama in 2013. Hao won the John Longmire Piano Competition 2013 and received the audience prize at the Beethoven Society of Europe Senior Intercollegiate Competition 2013.
He has taken part in many master classes and given many concerts both in Shanghai and London. Hao has a great passion for music from the Romantic and Classical periods, and he has been praised for his impressive sincerity and courage in his solo performance. Hao enjoys sharing his passion for music with audiences, taking them on a musical journey throughout his performances.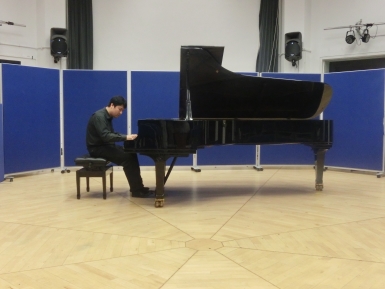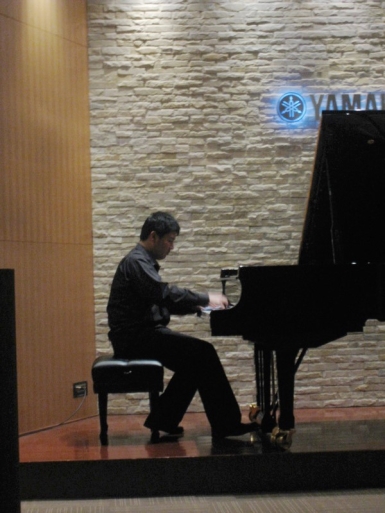 Program
Sonata in D minor, K213, L108                   Scarlatti
Sonata in F sharp major, K318, L31              Scarlatti
Nocturne No 20 in C sharp minor, Op posth       Chopin
Ballade No 4 in F minor Op 52                   Chopin
Nocturne in E flat major Op 9, No 2             Chopin
Nocturne in D flat major, Op 27, No 2           Chopin
Polonaise Fantaisie in A flat major, Op 61      Chopin
Date: 03 February 2014
Time: 7:00 p.m. for 7:30 p.m.
Member Ticket Price: £12 including concert, buffet and wine.
Non-member Ticket Price: £15 including concert, buffet and wine.
Buying Tickets: Payment Information can be found here - View