Monthly Members' Evening 14
We are happy to announce the latest of our monthly Members' Evenings. These Members' Evenings are a regular fixture in the Club calendar. They take place on the first Monday of every month and incorporate an interesting event, followed by a buffet with wine. Members will be able to get together in a relaxed atmosphere. At the moment we are very fortunate in being able to offer the 'Musical Moments' series of concerts to start those evenings. The 'Musical Moments' concerts have been made possible by the very kind cooperation of The Trinity Laban Conservatoire of Music and Dance. We are very privileged in being able to present these young, highly talented musicians who are already making their mark in the music world. This month Danusia Adamska will be playing viola together with Elin Parry viola, Gosia Kuznicki violin and Irina Lyakhovskaya piano.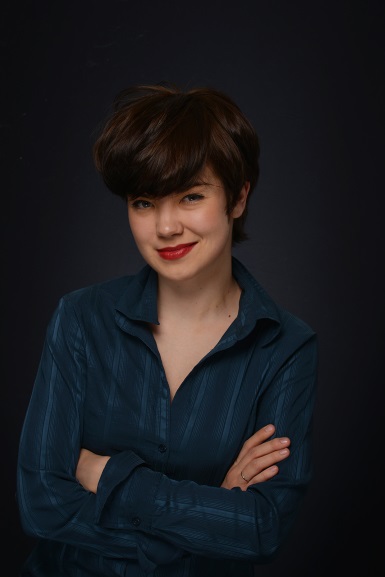 Biography
Danusia Asamska studied at the Karol Szymanowski Academy of Music in Katowice, Poland and at the Music Hochschule in Luebeck with Naomi Seiler as an Erasmus Scholarship recipient. In September 2007 Danuta joined Rivka Golani's viola class and she won first prize at the Herbert Lumby Viola Competition.
Since joining the London music scene, Danusia has performed with various London based ensembles including performances at the Cheltenham Festival, recording for BBC Radio 3 and appearing in venues such as The Purcell Room, The Roundhouse and Queen Elizabeth Hall. Since 2008, Danuta has been a member of the Trinity Laban Contemporary Music Group performing and recording contemporary music and working in student composers workshops.
For the past 2 years Danusia has been awarded the Leverhulme Orchestral Mentorship Award. In September 2011 she was awarded a TCM Trust Scholarship to enable her to continue her education, studying on an MMus course at Trinity Laban Conservatoire of Music and Dance.
Programme
Frank Bridge (1879 – 1941)
Lament for Two Violas
Bohuslav Martinu (1890 – 1959)
Three Madrigals for Violin and Viola
George Enescu (1881 – 1955)
Konzertstuck for Viola and Piano
Sergei Prokofiev (1891 – 1953)
Suite from Romeo and Juliet (excerpts)
Date: 04 May 2015
Time: 7:00 p.m. for 7:30 p.m.
Member Ticket Price: £15 including concert, buffet and wine.
Non-member Ticket Price: £18 including concert, buffet and wine.
Buying Tickets: Payment Information can be found here - View