Monthly Members' Evening 11
We are happy to announce the latest of our monthly Members' Evenings. These Members' Evenings are a regular fixture in the Club calendar. They take place on the first Monday of every month and incorporate an interesting event, followed by a buffet with wine. Members will be able to get together in a relaxed atmosphere. At the moment we are very fortunate in being able to offer the 'Musical Moments' series of concerts to start those evenings. The 'Musical Moments' concerts have been made possible by the very kind cooperation of The Trinity Laban Conservatoire of Music and Dance. We are very privileged in being able to present these young, highly talented musicians who are already making their mark in the music world. This month Opera Dinamico presents 'A Dinner Engagement'.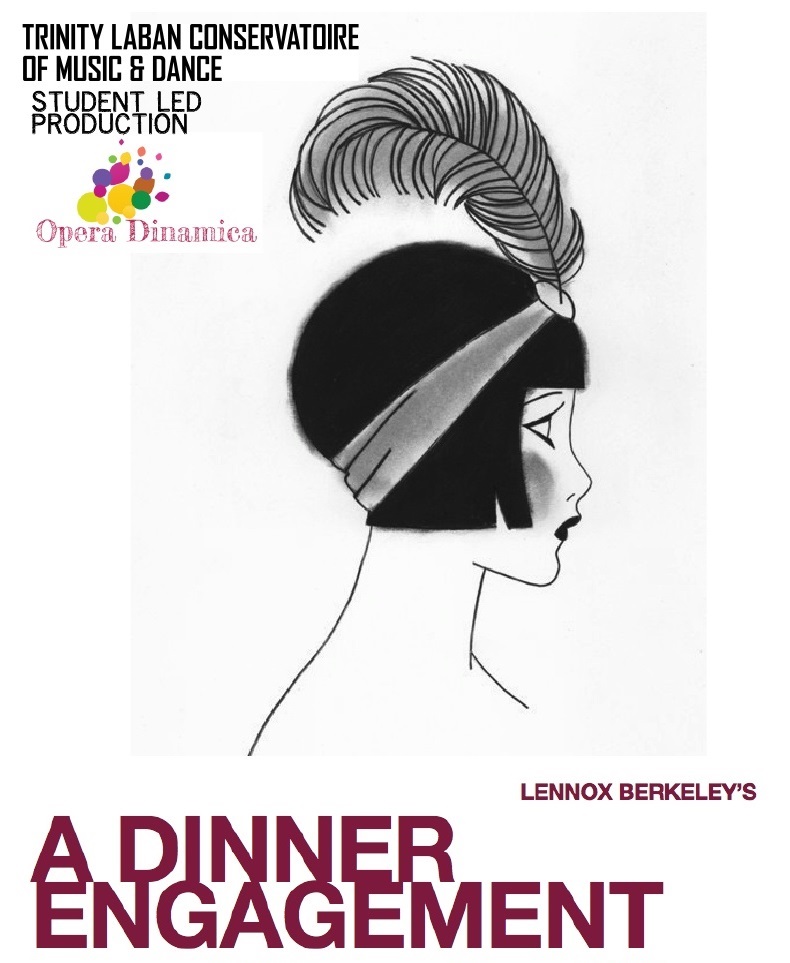 Taking you on a journey through the glamorous 1920's, this two scene comic opera displays an underlying battle between culture and class alongside a nonsensical romantic storyline. Lord and Lady Dunmow are desperately attempting to keep up appearances and having fallen on hard times, scheming to marry off their daughter Susan. No longer able to afford regular servants, they employ the curious yet well-intentioned Mrs Kneebone to aid with preparations for their grand dinner party. Guests of honour The Grand Duchess of Monteblanco and her son Prince Phillipe arrive, with Susan determined not to fall for his charms. After feasting on pickled walnuts and cold cherry soup, Susan and Philippe surprisingly, instantly fall in love and declare their betrothal to their delighted parents as Mrs. Kneebone triumphantly announces, "Dinner is served!"
DIRECTOR – ZARA FYFE
ASSISTANT DIRECTOR – TOM HOLLAND
MUSICAL DIRECTOR – SAM JEWISON
RÉPÉTITEUR – NICOLE JOHNSON
CAST
LORD DUNMOW - CASPAR JAMES
LADY DUNMOW - COLLEEN NICOLL
SUSAN - HILARY CRONIN
MRS KNEEBONE - EMMA LEWIS
H.R.H THE GRAND DUCHESS OF MONTEBLANCO - BETH ARCHER
H.R.H PRINCE PHILLIPE - WILL GLENDINNING
AN ERRAND BOY - TOM HOLLAND
Date: 01 December 2014
Time: 7:00 p.m. for 7:30 p.m.
Member Ticket Price: £15 including concert, buffet and wine.
Non-member Ticket Price: £18 including concert, buffet and wine.
Buying Tickets: Payment Information can be found here - View