Midsummer Night Dinner & Dance
On Saturday 24th June, Ognisko will hold its annual Midsummer Night Dinner and Dance in the Ballroom ( Noc Swietojanska ). Traditionally the occasion of St John's Eve has always been marked in Poland. The evening begins at 7.30pm when guests will be greeted with a sparkling glass of prosecco. Entertainment will be provided by one of our regulars, the versatile Alexei, on the grand piano. A delicious two course meal will be served by Jan Woroniecki's Ognisko restaurant, together with red or white wine. After dinner we warmly welcome back the band "5 Minut po Polnocy" ( 5 Minutes after Midnight ) who will live up to their name by playing up right until midnight... They are fronted by the accomplished Michal Jelen, one of the best vocalists currently. Carriages are at 12.30am. The ticket price includes dinner, wine, prosecco, dancing and entertainment. Please let us know of any dietary requirements. Vegetarian options are always available. Dress is black tie or lounge suit.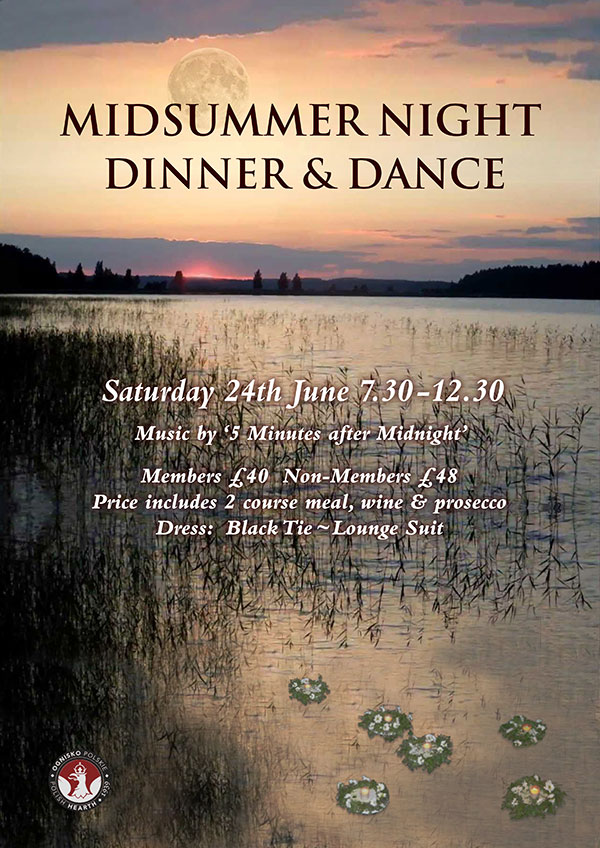 Noc Świętojańska
The tradition of organising cultural events during the summer solstice reaches back a long time. The festival was primarily a pagan religious event - Noc Kupały. After the adoption of Christianity by Poland, the tradition did not die, however, its context was changed: the night's name became "Noc Świętojańska" (St. John's Night). Some elements of the original festival remained, such as letting wreaths float on water and jumping over bonfires.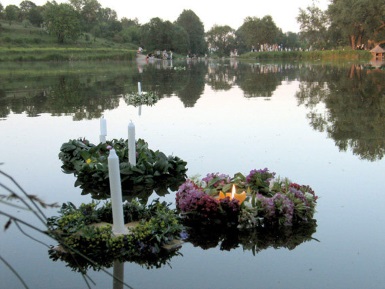 Young people jump over the flames of bonfires in a ritual test of bravery and faith. The failure of a couple in love to complete the jump while holding hands is a sign of their destined separation. Girls may float wreaths of flowers (often lit with candles) on rivers, and would attempt to gain foresight into their relationship fortunes from the flow patterns of the flowers on the river. Men may attempt to capture the wreaths, in the hope of capturing the interest of the woman who floated the wreath.
There is an ancient Kupala belief that this is the only time of the year when ferns bloom. Prosperity, luck, discernment and power would befall on whoever finds a fern flower. Therefore, on that night, village folk would roam through the forests in search of magical herbs and especially the elusive fern flower.
5 Minutes after Midnight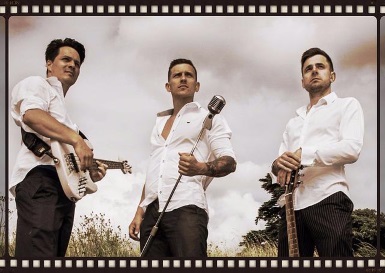 The musical group comprises :
Marek Musial - keyboard and guitar
Michal Jelen - vocals
Leszek Hurtig - guitar and bass
Date: 24 June 2017
Time: 7:30 p.m. to 12:30 a.m.
Member Ticket Price: £40 including meal & wine.
Non-member Ticket Price: £48 including meal & wine.
Buying Tickets: Payment Information can be found here - View