Lecture Series May: Koniec Pieśni / The Song is Over
Our lecture series continues this May with Piotr Borowski speaking about his 'Koniec Piesni / The Song is Over' project. The talk will be in Polish followed by a Q&A and a wine reception. In the winter of 1980/81 Piotr Borowski, a young Polish actor, set off on a journey with three friends for a 'winter excursion'. For three months they toured with a play going from village to village and pulling their belongings on sleighs. Over the course of their travels they met with people of different nationalities and denominations. These people, in gratitude for the performances they received, would often sing their local folk songs - which Piotr and his actor friends recorded. 'The Song is Over' sees Piotr retracing his steps, 27 years later, into a now lost world of Polish village life and music.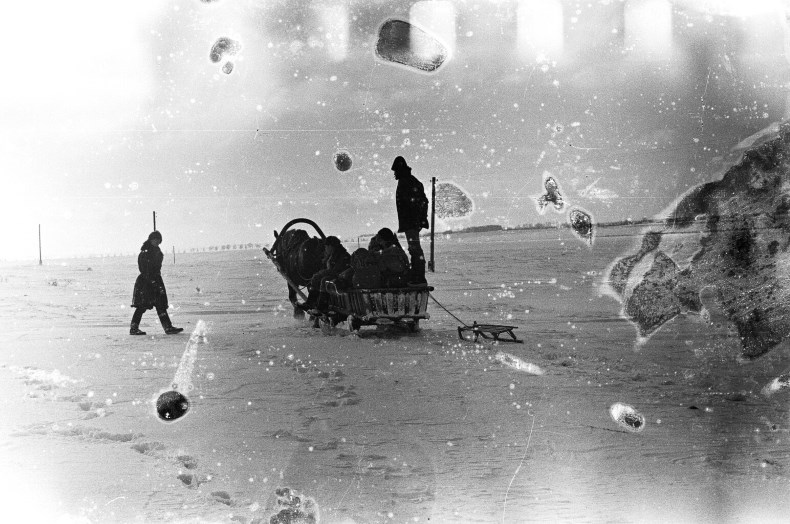 "Zimą 1980/81 roku wyruszyłem wraz z trójką moich przyjaciół aktorów na "Wyprawę zimową". Przez trzy miesiące pokazywaliśmy nasz spektakl na Białostocczyźnie, w strefie przygranicznej pomiędzy Puszczami Augustowską i Knyszyńską.
Chodziliśmy pieszo od wsi do wsi, ciągnąc nasze rzeczy na sankach. Docieraliśmy do wiosek położonych z dala od uczęszczanych dróg. Spotykaliśmy ludzi różnych narodowości i wyznań: staroobrzędowców, Tatarów, prawosławnych, Białorusinów, a także dotarliśmy do enklawy religijnej Wierszalin.
Ci ludzie, w geście wdzięczności za nasze przedstawienie, śpiewali nam swoje pieśni, które utrwaliłem wtedy na taśmach magnetofonowych. Miałem wtedy nieodparte wrażenie, że na moich oczach gaśnie stary świat, bo wsie wyludniają się, młodzi ludzie odchodzą do miasta, a wśród starych pamięć zanika. Owej zimy roku 1980 przełamywałem opór i nieufność ludzi, wiedząc, że zbieram bezcenne bogactwa odchodzącego świata" - Piotr Borowski
Date: 15 May 2017
Time: 7:30 p.m.
Member Ticket Price: £ 10 including wine.
Non-member Ticket Price: £ 15 including wine.
Student Ticket Price: £ 6 including wine.
Buying Tickets: Payment Information can be found here - View