Kolędy - Christmas Carols
Starting at three o'clock in the afternoon, our Ognisko Christmas Celebration will be Kolędy, very much a family affair. We will celebrate Sw. Mikolaj in a very traditional way, singing Polish and English carols, complete with mince pies, pierniki, spiced beer and mulled wine; a real Anglo-Polish mix! The singing will be led by the well-known baritone Maciej O'Shea, who you will remember from our Rewia in July and it promises to be a very festive and uplifting occasion. Children under 10 are free!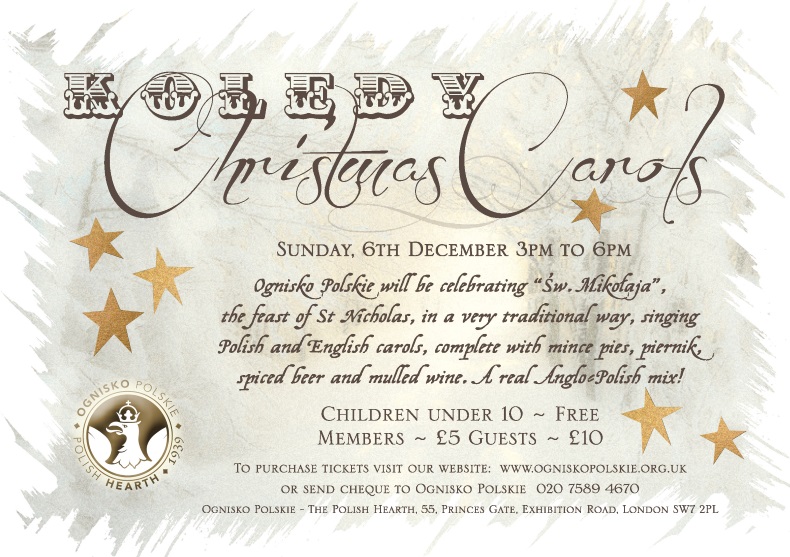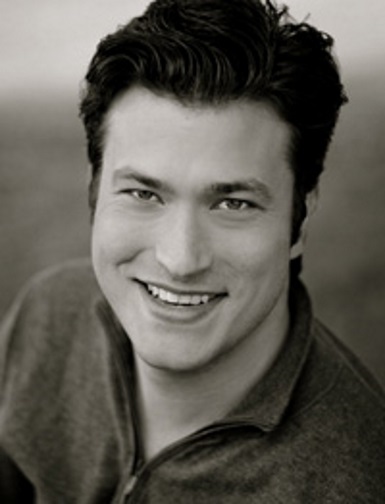 Maciej O'Shea – Baritone
Born in London, Maciek has performed widely on the concert platform. Highlights include Ein deutches Requiem (Brahms) with members of the BBC Symphony Orchestra directed by Susan Digby; Missa Solemnis (Beethoven) directed by David Goode, B Minor Mass (Bach) with the London Mozart Players directed by Joseph Nolan at St John's Smith Square, Pilate in St John Passion (Bach) with Christ Church Cathedral Choir under Stephen Darlington and Carmina Burana (Orff) at the Sheldonian Theatre in Oxford.
Recently, Maciek has been performing with The English Touring Opera in several roles including Doctor Maestro Spinelloccio Gianni Schicchi, Bean Fantastic Mr Fox, Officer Zaretsky Eugene Onegin and Notary Barbiere di Siviglia and has most recently worked with ETO on In the Belly of the Horse, the third and final part of a trilogy of operas written for primary schools, based on classical mythology.
Programme
3.00. Welcome by Chairman and Mrs Irena Delmar
3.15. Carol Concert – Maciej O'Shea
4.00. Community Carols
4.30. Oplatek
4.45. Mulled wine and Piernik
Date: 06 December 2015
Time: 3 p.m to 6 p.m.
Member Ticket Price: £ 5 including snacks and drinks.
Non-member Ticket Price: £ 10 including snacks and drinks.
Buying Tickets: Payment Information can be found here - View