Moonlight Sonata
Director: Lothar Mendes
Writer: Edward Knoblock
Cast: Ignacy Jan Paderewski, Charles Farrell, Marie Tempest
UK, 1937, 86 min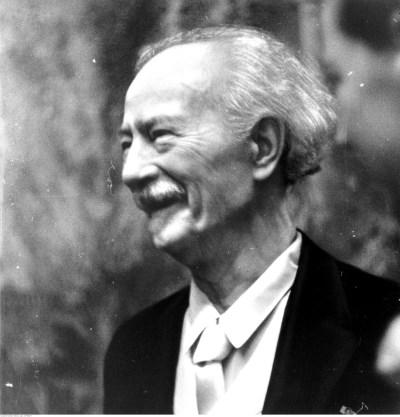 Jan Paderewski playing himself in Moonlight Sonata
If you're a fan of old-timey love stories and classic piano, then this is the screening for you. The famous pianist Jan Paderewski plays himself as a house guest to a Swedish baroness. At the house her youthful granddaughter is wooed by a smooth-talking charlatan. No amount of imploring by the other guests will make her see sense. The only thing that calms her down and sends her back into the arms of her true beloved is Paderewski's recital of Moonlight Sonata.
Christine Stevenson
The pianist enjoys playing as a recitalist and concerto soloist all over the world. Her concerts continually draw critical acclaim for her virtuosity and musicianship. She is a director and tutor at the annual Summer School for Pianists in the West Midlands, and is on the staff of the Junior Department of the Royal College of Music in London. Since 2010 she has been writing her blog, Notes from a Pianist.
Kinoteka's website can be found here: VIEW
Londynek.net, London's largest on-line Polish community, is proud to act as media patron for Ognisko Polskie's Kinoteka screenings.