Kino Klub: Three Colours White
We kindly invite you to the latest in a series of monthly screenings dedicated to showcasing the most intriguing films in contemporary Polish cinema. Each month on the third Tuesday we will be meeting to watch and discuss both new and classic Polish films: features, shorts, documentaries. A drinks reception will follow each screening. This month we will be showing Three Colours White by Krzysztof Kieslowski.
Three Colours: White (French: Trois couleurs: Blanc) is a 1994 French-Polish comedy-drama art film co-written, produced, and directed by Krzysztof Kieślowski. White is the second in The Three Colors Trilogy, themed on the French Revolutionary ideals, following Blue and preceding Red. The film was selected as the Polish entry for the Best Foreign Language Film at the 67th Academy Awards, but was not accepted as a nominee.
Synopsis
White is about equality, with the film depicting Karol Karol, a shy man who, after being left by his wife in humiliating circumstances in Paris, loses his money, his residency, and his friends. As a deeply ashamed beggar in Warsaw, Karol begins his effort to restore equality to his life through revenge.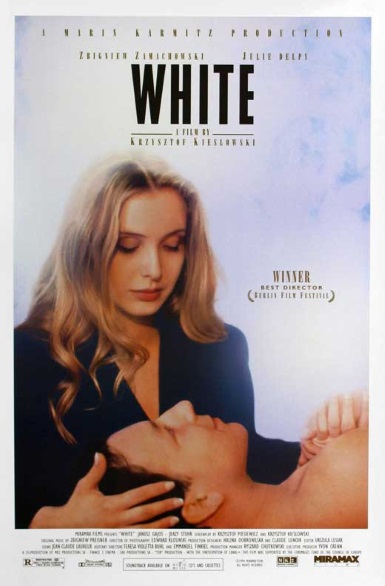 Kieslowski Krzysztof
Kieslowski graduated from Lódz Film School in 1969, and became a documentary, TV and feature film director and scriptwriter. Before making his first film for TV, Przejscie podziemne (1974) (The Underground Passage), he made a number of short documentaries. His next TV title, Personel (1976) (The Staff), took the Grand Prix at Mannheim Film Festival. His first full-length feature was The Scar (1976) (The Scar). In 1978 he made the famous documentary From a Night Porter's Point of View (1979) (Night Porter's Point of View), and in 1979 - a feature Camera Buff (1979) (Camera Buff), which was acclaimed in Poland and abroad. Everything he did from that point was of highest artistic quality.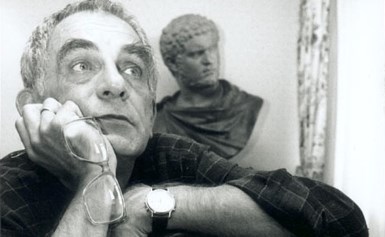 Mr. Kieslowski started his career shooting documentaries and later became associated with the "cinema of moral anxiety" movement. It grouped several Polish directors, including Krzysztof Zanussi and Andrzej Wajda, and aimed at depicting the conditions of Poles under communism. His best known work was the Three Colors trilogy: Three Colors: Red (1994), Three Colors: White (1994) and Three Colors: Blue (1993). Three Colors: Red (1994) brought him Academy Award nominations for best director and best screenplay (with Krzysztof Piesiewicz) in 1995, Three Colors: Blue (1993) shared the Golden Lion at Venice in 1993, and Three Colors: White (1994) earned Mr. Kieslowski the best director award at Berlinale in 1994.
Date: 19 April 2016
Time: 7:00 p.m.
Member Ticket Price: £8 including a glass of wine.
Non-member Ticket Price: £10 including a glass of wine.
Student Ticket Price: £8 including a glass of wine.
Buying Tickets: Payment Information can be found here - View