Kino Klub: The Lilpop Sisters and Their Passions
We kindly invite you to the latest in a series of monthly screenings dedicated to showcasing the most intriguing films in contemporary Polish cinema. Each month on the third Tuesday we will be meeting to watch and discuss both new and classic Polish films: features, shorts, documentaries. A drinks reception will follow each screening. This month the renowned Polish film director, Bozena Garus-Hockuba, will be at the Club for a screening of her film 'The Lilpop Sisters and Their Passions' .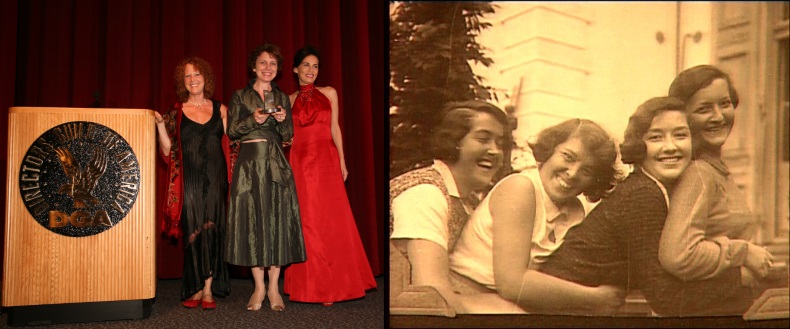 Synopsis 
The hour-long documentary film will deal with the story of the four Lilpop sisters from a family widely known in prewar Warsaw. The film intends to portray their more or less happy relationships - love which acted as the veritable driving force of their lives.
This is the story of the failed marriage of Aniela Lilpop (1910-1998) and the diplomat Witold Mieczysławski, which lasted only for several years, as well as her second, much later relationship, which many found astonishing, and which ended with marriage to Edward Raczyński.
This is also the story of the challenging union of Halina Lilpop (1904-1993), who in an atmosphere of a scandal left for the United States together with Artur Rodziński, at the time a married man, and for many years offered her infallible support, shielded her husband's brilliant artistic career, and remained the most devoted and forgiving wife.
The third motif is the love and marriage of Felicja Lilpop (1908-1993) and Kazimierz Krance. An extraordinarily serene union of two talented people (a pianist and a painter), whom émigré fate deprived of an opportunity to fully realize their ambitions, and who discovered a remedy against the contradictions of destiny in mutual feelings and family life.
The film will also illustrate the love of the youngest and unhappiest of the Lilpop sisters, Maria (1012-1972), whose decision to marry the writer Zbigniew Uniłowski was perceived as an error due to Uniłowski's difficult character.
The film will also use the invaluable amateur films made on 16 mm tape by Artur Rodziński from the early 1930s to 1958, recording scenes with family and friends as well as meetings with such celebrities from the world of music as Szymanowski, Gershwin, Koussevitzky, Stokowski.
Original language: Polish, English
Director: Bożena Garus-Hockuba
Script: Ewa Nawój, Bożena Garus-Hockuba
Cinematography: Jerzy Sobociński
Editing: Anna Krasowska
Sound: Tomasz Domański
Producer: Bożena Garus-Hockuba
Production companies: BiS FILM, Telewizja Polska S.A.
Country of production: Poland
Year of production: 2005 Minutes: 63'
Bożena Garus-Hockuba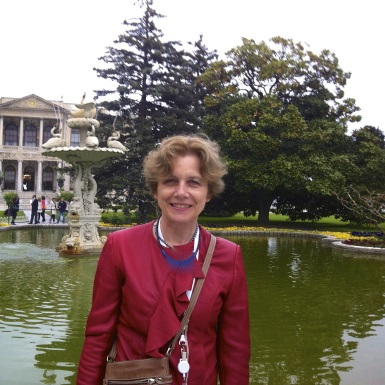 She is graduate of French Literature at Jagiellonian University in Cracow (MA), and of Film and Television Directing at the University in Katowice (MA). She studied under the guidance of Krzysztof Kieślowski and Krzysztof Zanussi. From 1980 to 1981 she made post-graduated studies in Department des Civilisations at University in Nancy/ France.
Bożena Garus-Hockuba is co-founder and president of the film production company BiS FILM since 1998. For over 20 years she has produced documentaries for the Polish Television, film companies and international organisations (UNESCO, Friedrich Nauman Stiftung) on various cultural and artistic topics especially on famous personalities such as Thomas Transtromer, Swedish poet awarded Nobel Prize in literature in 2011.
She directed a number of awarded documentary films, including acclaimed "Lilpop sisters and their passions" for which she received Hollywood Eagle Documentary Award in 2007 on 8th Polish Film Festival in Los Angeles, and Audience Award on 14th Ann Arbor Polish Film Festival. In 2010 she was honoured by Jury Award on 17 th Ann Arbor Polish Film Festival for her documentary "They took his love away" about Hindu historian Peter Raina. She was the Kosciuszko Foundation Grantee in US in 2008/9 for her research on Artur Rodzinski, music conductor.
Date: 17 March 2015
Time: 7:00 p.m.
Member Ticket Price: £10 including a glass of wine
Non-member Ticket Price: £10 including a glass of wine
Buying Tickets: Tickets can be bought on the door