Kino Klub: The Hourglass Sanatorium
We kindly invite you to the latest in a series of monthly screenings dedicated to showcasing the most intriguing films in contemporary Polish cinema. Each month on the third Tuesday we will be meeting to watch and discuss both new and classic Polish films: features, shorts, documentaries. A drinks reception will follow each screening. This month we will show The Hourglass Sanatorium by the visionary Polish director Wojciech Has. The Hourglass Sanatorium is widely considered to be one of two Has's masterpieces (apart from The Manuscript Recovered in Saragossa). Finished in 1973, the film won the Cannes Jury Price after it was smuggled of out the Communist Poland against the official ban by the Polish authorities. Wojciech Has, however, paid a heavy price for his desperate act of artistic insubordination: sharing the fate of some other Eastern European directors such as Andrey Tarkovsky and Milos Forman, he was not allowed to make his next film until ten years later. In contrast to them, he never left his native Poland, which explains his somewhat less prominent status on the world stage.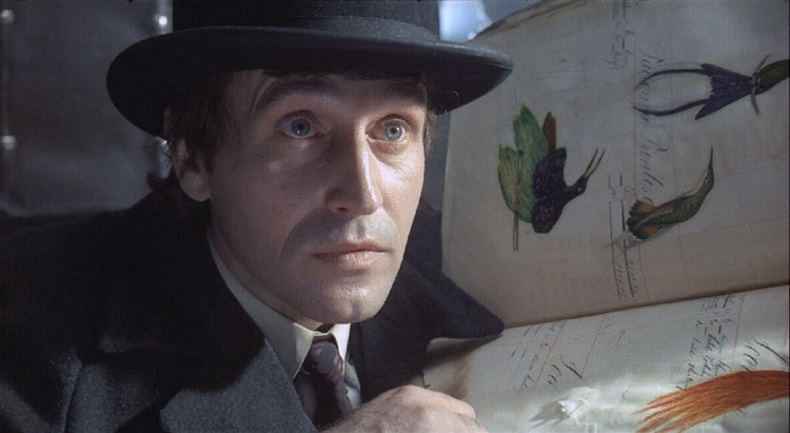 Based on the surrealist prose by Bruno Schulz, the film became an international sensation and remains one of the boldest examples of surrealism in world cinema. Decrying the fate of the Polish Jewish community during the Second World War, the film also raises questions about the tragedy of passing time as well as the future of the mechanized humankind.
Martin Scorsese has said of Has: 'a true cinematic giant…' and went on to sponsor, along with Francis Ford Coppola, the restoration of Has's other masterpiece 'The Manuscript Recovered in Saragossa'. Some other fans included Jerry Garcia of the Grateful Dead fame as well as the iconic Spanish director Luis Bunuel ('One of the few films that I have seen more than once… ').
The Hourglass Sanatorium is an incredible cinematic treat on a scale rarely seen in world cinema today. We will be showing the recently restored copy with English subtitles.
Information
Rafael K. Kapelinski (rkapelinski@gmail.com)
Date: 16 December 2014
Time: 7:30 p.m.
Member Ticket Price: £5 including a glass of wine
Non-member Ticket Price: £5 including a glass of wine
Buying Tickets: Tickets can be bought on the door