Kino Klub: Moja Polska
We kindly invite you to the latest in a series of monthly screenings dedicated to showcasing the most intriguing films in contemporary Polish cinema. Each month on the third Tuesday we will be meeting to watch and discuss both new and classic Polish films: features, shorts, documentaries. A drinks reception will follow each screening. This month we will be showing "Moja Polska". Made in 2012, it is about the reminiscences of Ryszard Kaczorowski, the last Polish President in Exile, (19.07.1989 - 22.12.1990).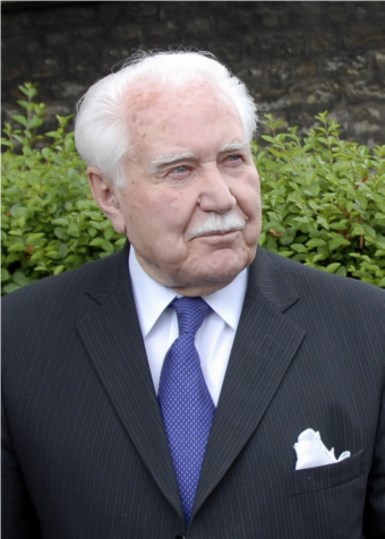 In this film he talks about his personal experiences of key moments in each of the nine decades that he lived through and leads us through important events of Polish history. The material for this film was recorded throughout the last year of his life; some of it was filmed just weeks before his tragic death at Smolensk on the 10th of April 2010. The film was shown on the Polish History Channel as well as on TVP Polonia. It is in Polish with English Sub-Titles
Information
Rafael K. Kapelinski (rkapelinski@gmail.com)
Date: 21 October 2014
Time: 7:30 p.m.
Member Ticket Price: £5 including a glass of wine
Non-member Ticket Price: £5 including a glass of wine
Buying Tickets: Payment Information can be found here - View