Kino Klub: Maestro Rodziński
We kindly invite you to the latest in a series of monthly screenings dedicated to showcasing the most intriguing films in contemporary Polish cinema. Each month on the third Tuesday we will be meeting to watch and discuss both new and classic Polish films: features, shorts, documentaries. A drinks reception will follow each screening. This month the renowned Polish film director, Bozena Garus-Hockuba, will be at the Club for a screening of her film 'Maestro Rodziński '. It promises to be a fascinating insight into the life of the world–famous Polish-American conductor, Artur Rodziński. Ms Garus-Hockuba will be discussing this film and her other work.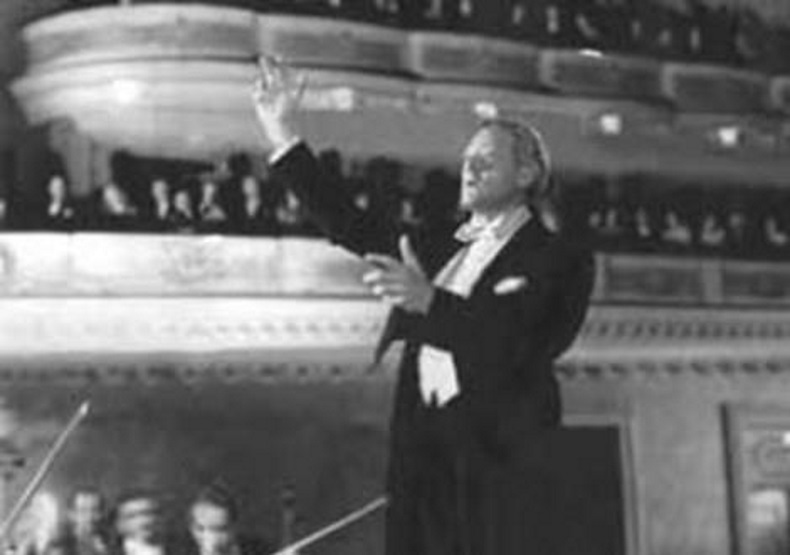 A documentary film about the worldfamous Polish-American conductor, Artur Rodziński (1892-1958). His extraordinary career, which began in Poland, led him to become the music director of some of the most important American orchestras, including the Los Angeles Philharmonic, the Cleveland Orchestra, the New York Philharmonic, and the Chicago Symphony Orchestra. He conducted many legendary concerts and operas in the leading theaters of Europe and America. Rodziński's rich collection of film materials, edited for the documentary, completes his extraordinary personality.
Garus-Hockuba
A director and producer of documentary films, Garus-Hockuba graduated in French Literature at Jagiellonian University, and Film Directing from the Film & TV School at the University of Silesia in Katowice. Garus-Hockuba received her post-graduate diploma from the Department des Civilisations at the European University of Nancy, France. She has made a number of award-winning documentary films for Polish TV and is co-founder and president of the film production company BIS Film.
Date: 17 February 2015
Time: 7:00 p.m.
Member Ticket Price: £10 including a glass of wine
Non-member Ticket Price: £10 including a glass of wine
Buying Tickets: Tickets can be bought on the door