Kino Klub: Katyn by Andrzej Wajda
We kindly invite you to the latest in a series of monthly screenings dedicated to showcasing the most intriguing films in contemporary Polish cinema. Each month on the third Tuesday we will be meeting to watch and discuss both new and classic Polish films: features, shorts, documentaries. A drinks reception will follow each screening. This month we will be showing Katyn by Andrzej Wajda.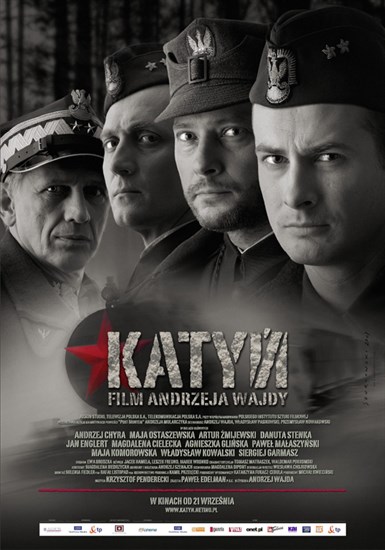 Synopsis
Katyn is a 2007 Polish film about the 1940 Katyn massacre, directed by Academy Honorary Award winner Andrzej Wajda. It is based on the book Post Mortem: The Story of Katyn by Andrzej Mularczyk. It was nominated for Best Foreign Language Film for the 80th Academy Awards.
The Katyn massacre, also known as the zbrodnia katyńska ('Katyń crime'), was a mass execution of Polish POW officers and citizens ordered by the Soviet authorities in 1940. The most widely accepted estimate of the number of dead is about 22,000. The victims were murdered in the Katyn forest, Kalinin (Tver) and Kharkiv prisons, and elsewhere. About 8,000 were officers taken prisoners during the Sovie 1939 invasion of Poland, the rest being Poles arrested for allegedly being "intelligence agents, gendarmes, spies, saboteurs, landowners, factory owners, lawyers, priests, and officials."
Date: 15 September 2015
Time: 7:00 p.m.
Member Ticket Price: £8 including a glass of wine.
Non-member Ticket Price: £10 including a glass of wine.
Student Ticket Price: £8 including a glass of wine.
Buying Tickets: Payment Information can be found here - View