Kino Klub: Danton by Andrzej Wajda
We kindly invite you to the latest in a series of monthly screenings dedicated to showcasing the most intriguing films in contemporary Polish cinema. Each month on the third Tuesday we will be meeting to watch and discuss both new and classic Polish films: features, shorts, documentaries. A drinks reception will follow each screening. This month we will be showing Danton by Andrzej Wajda.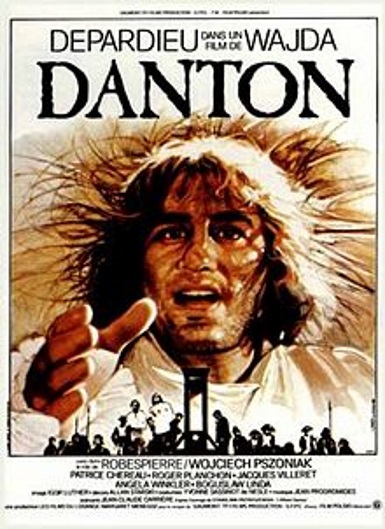 Synopsis

Danton is a 1983 French language film depicting the last months of Georges Danton, one of the leaders of the French Revolution. It is an adaptation of the Polish play "The Danton Case" by Stanisława Przybyszewska.
The film stars Gérard Depardieu in the title role with Anne Alvaro as Éléonore Duplay. It was directed by the Polish director Andrzej Wajda and was an international co-production between companies in France, Poland and West Germany. All supporters of Danton (with the exception of Bourdon) are played by French actors, while Robespierre's allies are played by Poles.
The film draws parallels between the Reign of Terror after the French Revolution and the situation in contemporary Poland, in which the Solidarity movement was struggling against the oppression of the Soviet-backed Polish government.
Date: 19 May 2015
Time: 7:30 p.m.
Member Ticket Price: £10 including a glass of wine.
Non-member Ticket Price: £10 including a glass of wine.
Student Ticket Price: £8 including a glass of wine.
Buying Tickets: Payment Information can be found here - View