Joseph Conrad's Life and Works
Prof Cedric Watts, a renowned expert and great Conrad scholar, author of numerous books and publications on Joseph Conrad, will present an introduction to the author's life and works. He will discuss: Conrad's character, his allegiance to Poland and detestation of Russians, his struggle to survive as a writer of fiction in English as his third language, how he was helped and why he is now, posthumously so successful. On display on the night there will also be an interesting and informative exhibition " Joseph Conrad Polish Roots to English Writer" on loan from the Polish Library POSK in London with the kind permission of Dr Dobrosława Platt, Director.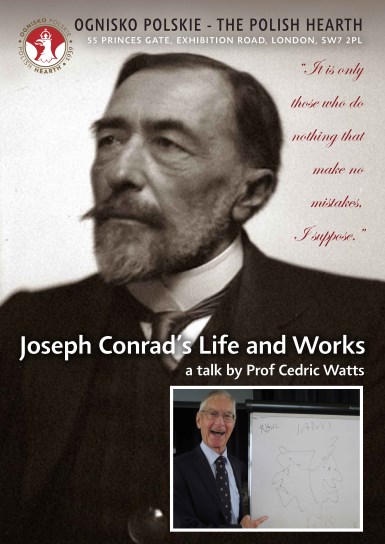 Professor Cedric Watts
Professor Cedric Watts born in 1937 won a place at Cheltenham Grammar School and subsequently won an Open Exhibition to Pembroke College, Cambridge University.
After service in the Royal Navy (1956-8), he studied English Literature at Cambridge and gained a BA (First Class), MA and Ph.D. there. The subject of his doctoral thesis was 'Joseph Conrad and R. B. Cunninghame Graham: Their Friendship in its Literary Aspects'.
He is currently Professor Emeritus of English Literature at Sussex University, having taught there since 1965. He has written six books on Joseph Conrad's life and works, and has edited ten volumes of material by Conrad. The books are A Preface to Conrad; Joseph Conrad: A Literary Life; Joseph Conrad; The Deceptive Text; Joseph Conrad: 'The Secret Agent'; and Joseph Conrad: 'Nostromo'. The Conrad volumes he has edited are: Joseph Conrad's Letters to R. B. Cunninghame Graham; The Nigger of the 'Narcissus'; The Heart of Darkness; 'Typhoon' and Other Tales; 'Heart of Darkness' and Other Tales; An Outcast of the Islands; Lord Jim; Nostromo; The Secret Agent; and Victory.
He was one of the founders of the Joseph Conrad Society (U.K), which maintains a Conrad Library at the establishment of the Polish Social and Cultural Association (POSK) in Hammersmith, London. He remains grateful to the Polish pilots who, in the Battle of Britain, fought the Luftwaffe.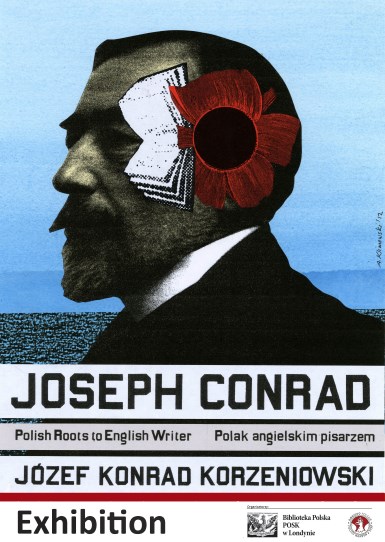 IMPORTANT: This event is free for members, however tickets must be reserved in advance either by email or letter.
Email: Office@OgniskoPolskie.org.uk
Post: Ognisko Polskie, 55 Princes Gate, Exhibition Road, London, SW7 2PL
Date: 25 April 2017
Time: 7 p.m.
Member Ticket Price: free with resevation including wine.
Non-member Ticket Price: £ 10 including wine.
Buying Tickets: Payment Information can be found here - View