Hemar Theatre: Private Lives by Noel Coward
The Hemar Theatre has a great pleasure in announcing its production of "Private Lives", by Noel Coward. Private Lives is a 1930 comedy of manners in three acts. It focuses on a divorced couple who, while honeymooning with their new spouses, discover that they are staying in adjacent rooms at the same hotel. Despite a perpetually stormy relationship, they realise that they still have feelings for each other....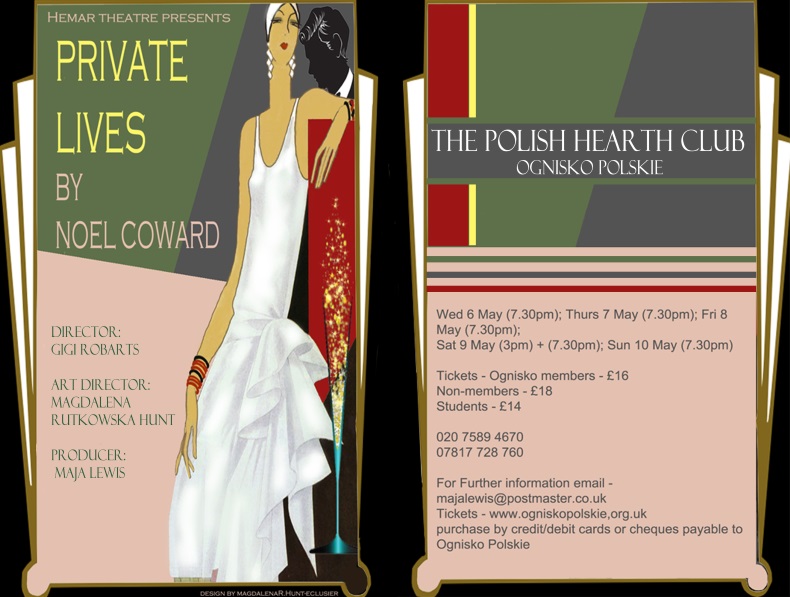 Date: From 06 May 2015 to 10 May 2015
Time: Wednesday to Friday 7:30 p.m. / Saturday 3p.m. & 7:30 p.m. / Sunday 7:30 p.m.
Member Ticket Price: £16
Non-member Ticket Price: £18 (Students £14)
Buying Tickets: Payment Information can be found here - View