Haiku Prelude - Haiku Kami Exhibition 2014
Project Haiku Prelude – Haiku Kami is dedicated to the victims of the Great Eastern Tohoku Earthquake at 11th March 2011. It consists series of paintings inspired by haiku and the project's publication, proceeds from which are donated annually to Momo - Kaki Orphans Fund, chaired by Tadao Ando (www.momokaki.org). It is the first publication of it's kind and as such it has received support and encouragement from all the living authors, whose haiku is included in the project as well as institutions and organisations. The book also includes an introduction by Kuniharu Shimizu (haiku poet and haiga artist) and the foreword by President of the European Council Mr Herman Van Rompuy (haiku poet). Carolina Khouri hopes that the publication will serve as an evolving memorial to those that suffered as a result of the earthquake. Exhibitions of the project in 2012 at Pop Up Gallery at Kensington and in 2013 at POSK Gallery have marked an anniversary and commemorate the victims of the Great East Tohoku Earthquake in 2011.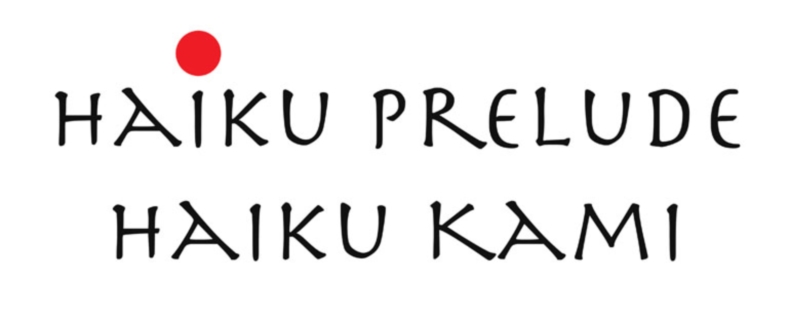 Featured haiku poets
Bashõ, Buson, Darek Brzóska Brzózkiewicz, David Cobb, Juan delGado, Caroline Gourlay, James William Hackett, Gary Hotham, Teiko Inahata, Issa, Jack Kerouac, Ezra Pound, Herman Van Rompuy, Ryõkan, Ryõta, Kuniharu Shimizu, Takaya Soshu, Takaha Shugyo, Alison Williams, Richard Wright, Goto Yahan.
Artist Statement
"The aim of art is to represent not the outward appearance of things, but the inward significance." - Aristotle
My project 'Haiku Prelude' is inspired by traditional and contemporary Japanese and western haiku. The project aims to portray each haiku poem and embody its visual energy.
The project follow the idea described by the poet Ezra Pound in the note about the moment, which he later materialised into one of his famous haiku 'Metro'. He said: 'That evening, in the Rue Raynouard, I realised quite vividly that if I were a painter, or if I had, often, that kind of emotion, or even if I had the energy to get paints and brushes and keep at it, I might found a new school of painting, of "non-representative" painting, a painting that would speak only by arrangements in colour.' His initial enthusiasm led up to the poets' movement called 'Imagism'. The technique of the project is adapted from the painter Jaroslaw Kobylkiewicz who is responsible for originating this particular style.
Each image of the project aims to catch the whole perfect moment of haiku. What is happening in between the individual and the world at that moment is distilled down. Free of any intellectual analysis this intuitive approach makes a statement about actual feelings.
As the writer chooses the words to compose the verse I choose the colours to flow together and transform them into the visual yet melodic composition. The complex of individual elements of the phenomena of the image is built on the other details to create a simple yet inseparable form.
Freshness and clarity of haiku is radiant although it has grown through many layers of thoughts. It is a process of simplifying to an absolute point and from this point my 'Haiku Prelude' project starts.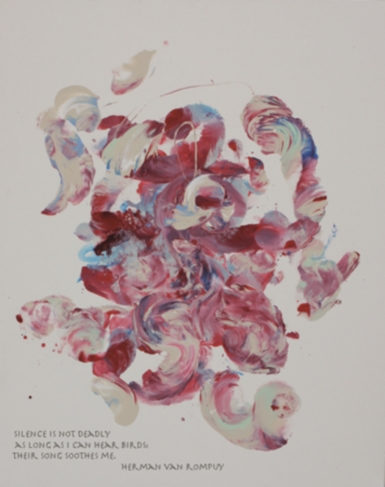 Carolina Khouri: Artist and Project Leader
She is Polish - Lebanese artist, who lives in London, where she graduated as an interior designer from The University of the Arts London. In her art practice she aims at finding an expression and manner that her art can appear in its individual recognition and to define her own singular identity as an artist.
Carolina Khouri is a director of Haringey Arts. She is an artist of ASC. In 2011 she joined an artists group 'Page 6' and in 2013 'The Magma Group'.
carolina@carolinakhouri.com
mob. 0044 0 780 9745 565 | London N15
Date: From 07 April 2014 to 12 April 2014
Time:
Buying Tickets: Payment Information can be found here - View