Gabriella Bullock and Rula Lenska
Gabriella Bullock and Rula Lenska present a talk on 'The Future Will Tell' a memoir by Countess Maria Tarnowska. Countess Maria Tarnowska was larger than life and unafraid to speak her mind. In spite of her many personal losses, she gave unstintingly of herself to her beloved Poland, becoming a symbol of strength for others. The author belonged to the Polish aristocracy and was the wife of a diplomat, a role that opened her world to rulers and prominent politicians. As she recounts poignant episodes in her life, the personal and the historic become intertwined. In her role as second-in-command of the Polish Red Cross, and as a member of the Resistance during WWII, the reader immediately understands that hers was not a life of idleness but one of extraordinary courage and sublime sacrifice. Maria harshly condemns the Russian treachery in restricting the promised assistance of the Red Army during the Warsaw Uprising. Life, as hellish as it was during Nazism, becomes ludicrously unbearable under the crude Communist regime. Coming from one who was twice imprisoned, Maria Tarnowska's memoir is a resounding tribute to the concept of freedom and democracy.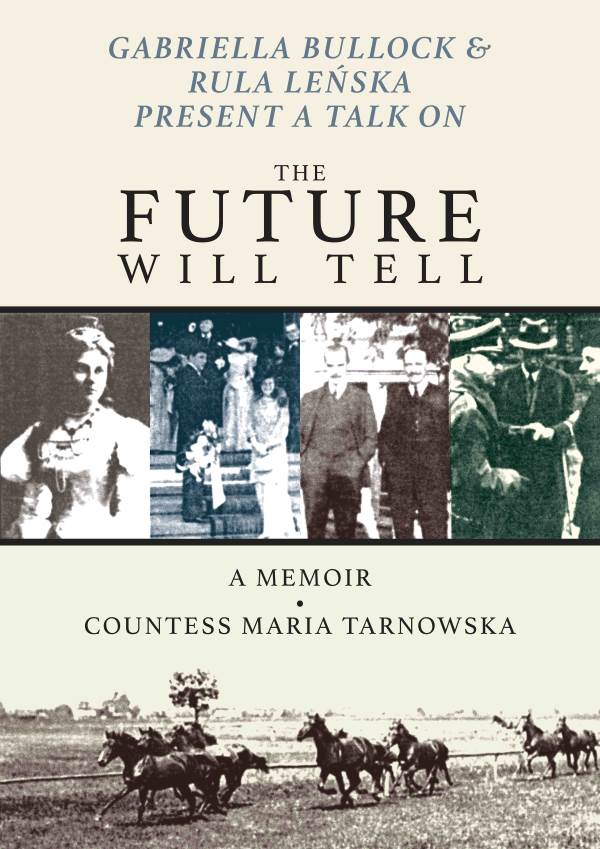 Date: 23 February 2017
Time: 6.30 p.m. For 7 p.m
Member Ticket Price: £15 including wine and nibbles.
Non-member Ticket Price: £20 including wine and nibbles.
Student Ticket Price: £10 including wine and nibbles.
Buying Tickets: Payment Information can be found here - View