Exhibition: Szymanowski ~ His Life and Work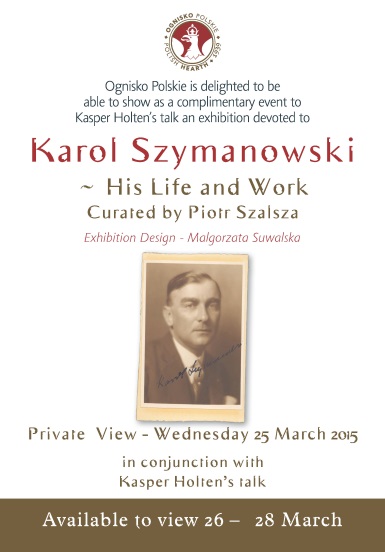 Curated by Piotr Szalsza the exhibition draws in particular on the history of events of staging the opera Król Roger which was premiered in Warsaw in 1926. The exhibits are from the collection of The Adam Mickiewicz Institute in Warsaw. Piotra Szalsza as well as curating has a broad range of activities connected to the arts including film maker, musician, writer and journalist.
Date: From 25 March 2015 to 28 March 2015
Time: 11a.m to 11p.m. subject to the ballroom being free.
Member Ticket Price: Free
Non-member Ticket Price: Free
Buying Tickets: -