End of Summer Party & Concert
Join us for our end of summer party in the Ognisko ballroom -free for members - with drinks, nibbles and a short concert from pianist Artur Hartman. To reserve a place please email office@ogniskopolskie.org.uk or call 0207 589 4670. Members are welcome to bring guests. Please note there is a £5 guest fee.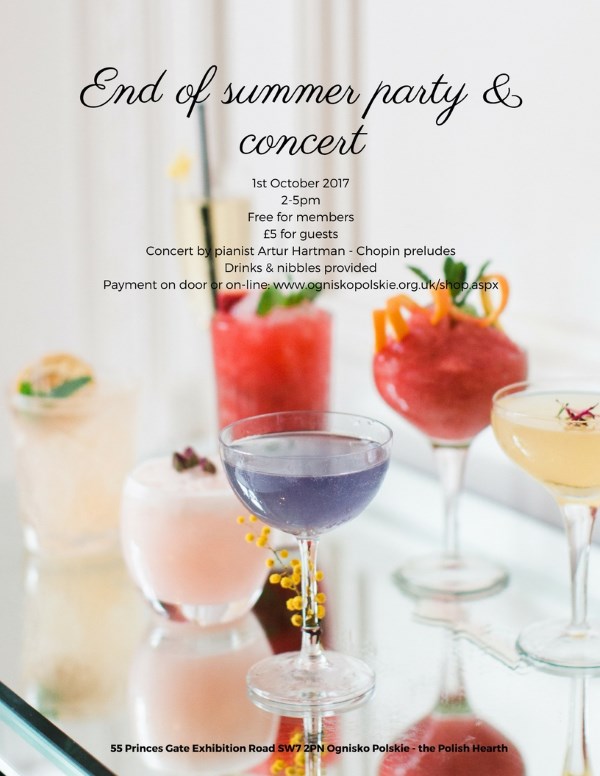 Date: 01 October 2017
Time: 2 p.m. to 5 p.m.
Member Ticket Price: Free
Non-member Ticket Price: £ 5
Buying Tickets: Payment Information can be found here - View