Concert in aid of the Wojtek Memorial Trust
Ognisko Polskie will be holding a Charity Concert in aid of the Wojtek Memorial Trust. After a short talk on the Trust and its work, there will be a Piano Concert given by the President of the Chopin Society, Lady Rose Cholmondeley. After the concert there will be a silent auction followed by a reception with canapés and wine. Many of those who were founder members of our Club would have been very familiar with the Wojtek story and in the 75th anniversary year of the Club, this is a fitting way to support an important part of our heritage. All those attending will receive a WMT lapel pin.
About Wojtek and the Wojtek Memorial Trust
Wojtek, "the Soldier Bear" was rescued as a cub by Polish forces in Persia in 1942. Brought up alongside the service men and women of the Polish II Corps, he fought alongside Allied forces in the Italian campaign, most notably at the Battle of Monte Cassino. After the war Wojtek and his unit were re-settled in Berwickshire, and in 1947 Wojtek moved to Edinburgh Zoo where he remained until his death in 1963.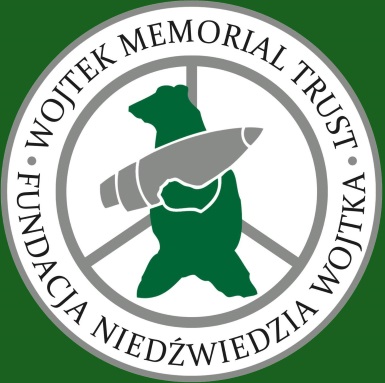 The Wojtek Memorial Trust, founded in 2009, aims to promote public knowledge and understanding about Wojtek, and in particular, his links with the peoples of Poland, Scotland and the UK and their links with each other. The Trust is currently raising funds to build an iconic memorial to Wojtek, and the men and women who lived and fought with him, in Princes Street Gardens, Edinburgh. To date, nearly £220,000 of the £300,000 target has been raised in cash and in-kind contributions. The Trust aims to raise the remainder in early 2015, to allow the installation and unveiling of the memorial in the autumn.
The Wojtek Memorial
Wojtek's memorial will be sited in the heart of the historic centre of the City of Edinburgh, an iconic memorial to Wojtek and the men and women who lived and fought with him. This significant and substantial public artwork will celebrate Wojtek's story for many generations to come and be a catalyst for further initiatives in education, arts, heritage and culture relating to Wojtek's story.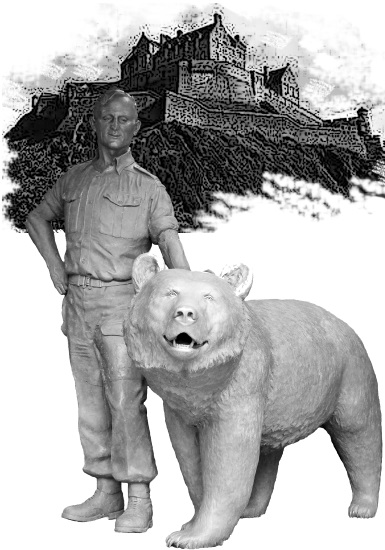 Alan Beattie-Herriot, one of the UK's foremost figurative sculptors, has created an iconic image of man and bear in comradeship and harmony that is already attracting admirers from around the world.  The life and a quarter bronze statue of Wojtek, accompanied by a Polish soldier, represent the relationship between Wojtek and the men and women he lived and fought alongside. The figures of man and bear are standing, waiting to engage with the passers-by.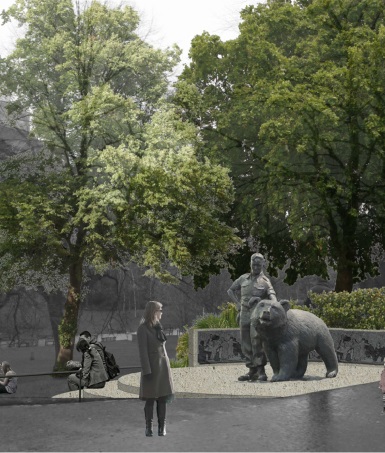 Date: 11 February 2015
Time: 7 p.m.
Member Ticket Price: £ 55 including canapés and wine
Non-member Ticket Price: £ 55 including canapés and wine
Buying Tickets: Payment Information can be found here - View