Chopin Birthday Concert
Two highly talented young concert pianists, LUKASZ FILIPCZAK and KIRYL KEDUK, will perform both Chopin's piano concertos, one each, at the very special evening concert at Ognisko. Chopin's orchestral masterpieces will retain it's richness in this chamber arrangement, as both soloists will be accompanied by a string quintet, the RUMORE QUARTET together with a special guest NIKITA NEUMOV - Principal Double Bass Player from Scottish Chamber Orchestra.
Established at the Royal College of Music in September 2013, the RUMORE QUARTET has already gained recognition as a versatile group having made its debut at the Stoke Newington Contemporary Music Festival. Recent performances include the gala concert of the symposium "Singing a Song in a Foreign Land". Early inspiration has come from composer Joseph Horovitz and RCM professors Simon Rowland-Jones, and Mark Messenger. As individuals, the musicians of Rumore Quartet have a host of scholarships and prizes to their names, as well as many concerto and festival appearances.
In 2003, Lukasz graduated from Nowowiejski Music High School in Gdansk, where he studied piano with Bozena Szurek and later under Professor Jan Kulesza at the Academy of Music in Gdansk. He moved to London in 2005, after winning a scholarship, and studied at the Guildhall School of Music and Drama with Caroline Palmer. In 2012, he completed the Postgraduate Guildhall Artist Masters Programme, studying with Paul Roberts and Charles Owen. Łukasz has received many prizes in Poland. In 1997 he won the Regional Piano Competition in Gdansk, received the special prize in the 10th National Piano Competition in Konin in 2000 and in 2003 won 2nd prize in the Polish Chamber Music Competition in Gdansk and 3rd prize in the National Chamber Music Competition in Wroclaw. In recent years, he has won many prizes and scholarships including the Sydney Perry Award from the Philharmonia Orchestra and Martin Musical Scholarship Funds in London, Bronze Medal at the International Marlow Music Festival Concerto Competition and, together with the Filipczak Piano Trio, he won the Ivan Sutton Chamber Music Award.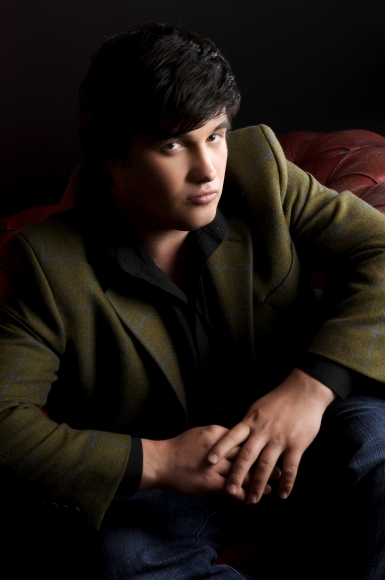 As a soloist and chamber musician Łukasz has given concerts in England, Poland and several other countries, performing at some the world's most iconic music venues, including Berliner Philharmoniker, the Royal Festival Hall and Warsaw Philharmonic Hall. In June 2012, he performed Chopin's Second Piano Concerto with the Hanseatica Orchestra at the Polish Radio Concert Hall in Warsaw. Last year, he was the soloist with the Polish National Philharmonie Orchestra and Choir in Warsaw on the premiere archive recording and performance of Symphonic Poem, composed in 1985, by A. Kurylewicz.
Kiryl's exceptional talent became apparent very early, with him making his public debut at the age of 10 with the National Philharmonic Orchestra of Belarus. Other public appearances followed as did competition prizes, with his first prize being won at the age of twelve in Poland. This lead Kiryl to studying for nine years in Poland, first in Gdansk under Waldemar Wojtal and then at the Fryderyk Chopin University of Music in Warsaw under Piotr Paleczny. Further studies were undertaken at the Accademia Pianistica Internazionale under Boris Petrushansky in Italy and at the Royal Northern College of Music in the UK under Graham Scott. Kiryl was the winner of the James Mottram International Piano Competition in Manchester in 2010, with an outstanding performance of Chopin's First Piano Concerto with the Royal Liverpool Philharmonic Orchestra under Owain Arwel Hughes.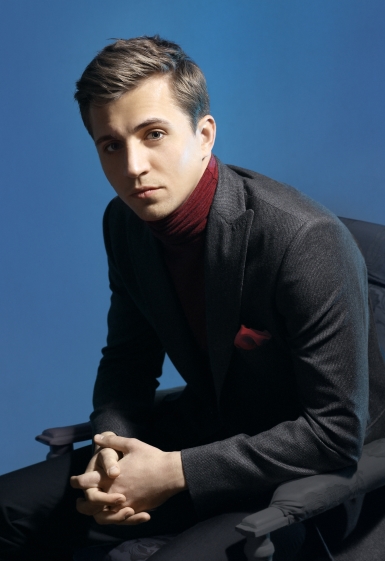 Keduk's performing career has matched his success in competitions (to date fourteen international prizes have been awarded to this young pianist, including competitions in Minsk, Bucharest, Varna and in Marsala as well as the Vladimir Horowitz Piano Competition in Kiev) with appearances on four continents including the Steinway Hall in New York, Sala Verdi in Milan, the Mozarteum in Salzburg, Opera de Nice, National Philharmonic Hall in Krakow, Hamarikyu Asahi Hall in Tokyo and Manchester's Bridgewater Hall. Conductors such as Thomas Sanderling, Vladimir Spivakov, and Kirill Karabits have all worked with him and his festival appearances have included the Maggio Musicale in Florence and the Frederic Chopin Festival in Geneva.
Programme:
Chopin Piano Concerto No. 1 in E-minor Op. 11
Chopin Piano Concerto No. 2 in F-minor Op. 21
Reservations:
To reserve tickets please send an email to: Office@OgniskoPolskie.org.uk
After the concert there will be an opportunity to stay for a dinner at the restaurant. Mr. Jan Woroniecki invites the audience of the concert for a two course meal for only £17.50 or three course meal for £21.
Reservations should be made with the restaurant in advance on 020 7589 0101 quoting 'Chopin Birthday Concert'.
Date: 28 February 2014
Time: 7:00 p.m. for 7:30 p.m.
Member Ticket Price: £20 including concert and wine, pay at the door by cash.
Non-member Ticket Price: £20 including concert and wine, pay at the door by cash.
Buying Tickets: Payment Information can be found here - View