Music in the European salons: XVIII to XX Centuries
The concert "Music in the European salons" is a journey into the chamber music of the 18th century in Austria, the 19th century in Italy and the 20th century in Germany. The literature for violin and piano is very wide and, even if the pieces chosen for this programme are not the most famous ones, each of them is a precious pearl of great expressive and emotional quality that perfectly evokes the period and the traditions of each state. The first part of the concert opens with two Sonatas: Mozart's elegant Sonata in G major, simple and at the same time brilliant (like all the composing style of the genius from Salzsburg), which at certain times foreshadows some moments of the later Romantic period, and Hindemith's Sonata in E, written in 1935, which shows, besides a strong musical futurism, also some traits of a strong diatonic harmony. The second part is a homage to Italian music with a very original Sonata for violin and piano by Donizetti, which swerves from the opera repertoire in vogue in Italy during the 19th century but at the same time keeps alive the musical features for which Italy was and is famous up to now all over the world: bel-canto, the art of beautiful singing. Respighi is the expression of the Italian composer who broke away from 19th century music, even if they kept a great pathos and a definite "cantabile" style.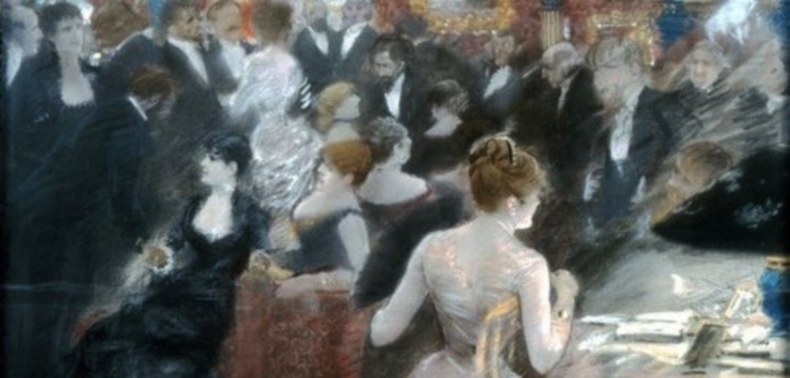 Carlo Taffuri is a Musician, teacher and "curioso" of the universe of sound in all of its aspects, Carlo Taffuri received a diploma in violin from the Conservatorio "G.Cantelli" in Novara and continued his studies at the Accademia "Santa Cecilia" in Portogruaro. He attends master classes with violinists of international level including Mariana Sirbu, Stefan Gheorghiu, Sergei Girshenko and Alessandro Moccia. He also plays in various string groups in Italy and abroad: England, France, Spain, Switzerland, Germany, Croatia, Austria, Africa, Israel, Palestine, USA, Central and South America with interesting collaborations along the way. But music for Carlo is something more than simply "playing". He considers it a universal language, a form of profound identification and a fantastic medium capable of breaking down any kind of diversity and also of uniting and involving others. His qualification as a teacher of the Suzuki Method together with his thoughts always open to new initiatives have accompanied his first years of the new millennium. In 2003 he was one of the founders of the Associazione ImmaginArte, of which he is President. The Associazione is a cultural "container" which runs a wide range of musical activities from teaching instruments to children all the way to professional concerts.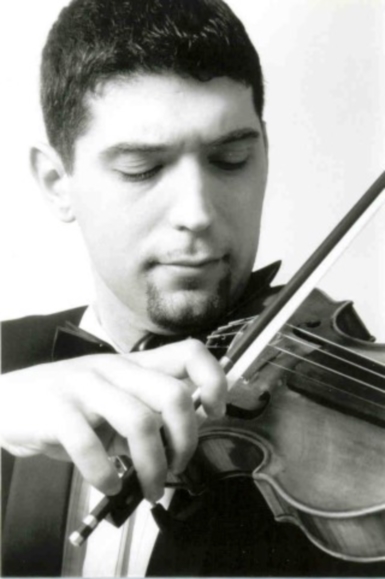 It was in 2004 that he became Artistic Director the Italian orchestra "I Musici Estensi" with which he has put together and performed over 150 concerts to date, including tours in America and Africa. In the field of instrument teaching at his Suzuki School in Varese (run by Associazione ImmaginArte) he has founded the string orchestra "I Piccoli Musici Estensi". They have held various concerts in Italy and abroad, with important collaborations with the Conservatory of Jerusalem (Palestine), the Oslo Suzuki School (Norway), the Paris Suzuki School (France), the Music Matters (Ireland) and the Foundation "Miami Music Project" (Florida-Usa). Since 2009 he is part of the Musicfor Organization. In 2011 he was appointed the Artistic Director of the Orchestre Symphonique du Mont-Blanc.
Lorenzo Turchi-Floris is a Pianist, composer and conductor. He is regularly invited as soloist and guest conductor by prestigious orchestras such Orchestre Symphonique du Mont-Blanc (France), Orchestre Symphonique de Sion (Switzerland), I Musici Estensi (Italy), Mission Symphony Orchestra (Italy), Orchestre Symphonique National du Liban (Lebanon), St Laurent kammerorchester (Germany), Delianuova Contemporanea Ensemble (Italy), Sarajevo National Orchestra (Bosnia and Herzegovina), Symphony of the Americas (Florida), Kapossoka Orchestra (Angola), Mumbles Symphony Orchestra (England), Orchestra Sinfonica di Sanremo (Italy), Orchestra of the Albanian Radio-Television (Albania) and more. Since 1998 he has been musical director of the Mont Blanc Symphony Orchestra and since 2008 the artistic director by Musicfor international.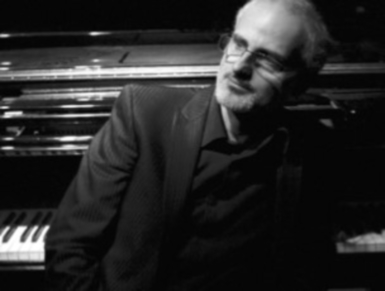 He has recorded as a pianist, composer and conductor for Generason (France), SMB (France), Rendre Présent (France) and SOTA (USA). His compositions are regularly performed in Europe and America with great interest by public and critics. He has won prizes in several music competitions and embarks on a busy career worldwide as concert pianist, composer and conductor achieving great success at every performance. His concerts have been broadcast by Radio-Miami, Radio Pays du Mont-Blanc, Europe Radio Espace 2, Rai 3, France 3. He holds the title of Composer in Residence of the American festival "SummerFest" in 2010-2012-2013 and 2014. Twice in 2010 and 2012, the Congress of the United States of America recognized to him artistic merits. In the musical training years he studied in Italy and furthered his piano studies in Russia at the Rachmaninov Musical Institute with Viktor K. MERZHANOV. In 2000, with Dominique WEBER as tutor, he won first prize in "virtuosity" with distinction at the Sion Music Conservatory (Switzerland). Eager to have a global vision of the music, he studied conducting, counterpoint, instrumentation and analysis at the Geneva Music Conservatory (Switzerland). Through Musicfor, he devotes much of his musical activity to the development and support in the most disadvantaged areas in the world (Mozambique, Haiti) planning music schools. Thousands of children have thus the opportunity to approach music and broaden their perception and their perspective on life.
Booking Information
To book just email us at artstur@gmail.com or call 077 2081 2183.
A table for eight is available for £450.
A table for ten is available for £550.
Black Tie optional.
Date: 29 April 2014
Time: 7:00 for 7:30pm
Member Ticket Price: £25, 2 course dinner including wine and service £35 extra.
Non-member Ticket Price: £30, 2 course dinner including wine and service £35 extra.
Buying Tickets: Payment Information can be found here - View