75th Anniversary Theatrical Review
On Sunday 19th, Irena Delmar will be putting on a theatrical extravaganza; a Polish-style 'Review', lasting just over an hour. Irena Delmar has been a part of Ognisko Polskie since the earliest days and has created or acted in many of the performances held on the stage at Ognisko Polskie. She would be delighted if those coming could dress up for the occasion. The evening's Review will be followed by drinks and canapés bringing our celebrations to a close. All of this is free to members but will require tickets.
Irena Delmar-Czarnecka – actress, singer and Polish culture advocate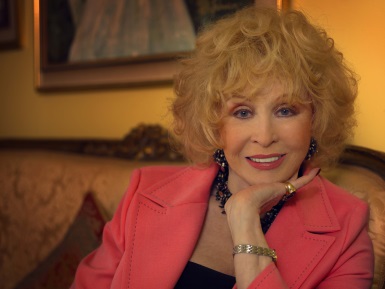 Acclaimed singer and actress Irena Delmar-Czarnecka has studied singing and music training in Warsaw, Milan and London. She has studied under such luminaries as Helena Makowska and Fryderyk Jarosy. Irena has worked with many Polish legendary authors and directors, notably Marian Hemar, Feliks Konarski (Ref-Ren), Wiktor Budzyński, Leopold Kielanowski. Irena worked with Radio Free Europe and has appeared on English, American, and Polish TV. She has also produced, written, and performed hundreds of shows, both in the UK and overseas. For her lifetime contribution to the promotion of Polish artistic culture throughout the World, and also for her own artistic work, she has received many accolades and awards.
She is the chairman of the Polish Artists Association in Great Britain and from 1982 she has also been the Director of the Polish Theatre ZASP. In 2005 she received an honorary membership of the Polish Artists Association in Poland. In 2007 she received the Silver Medal Award Gloria Artis from the Ministry of Culture and Heritage in Poland. She is an honorary member of Ognisko Polskie. For many years she performed there and also managed the Polish Theatre ZASP. Irena is a widow of Colonel Kamil Czarnecki, who was twice Chairman of Ognisko Polskie. She also organised the sponsorship of the best actors and singers from Poland, and other countries to perform in the United Kingdom. She was the initiator and organiser of the building "Dla Nich" Monument, which commemorates the Polish soldiers fighting in the West during World War 2. This monument was unveiled in 2012 at the Powązki Military Cementery in Warsaw.
"E X T R A V A G A N Z A"
1. Menuet in G major, op. 14 No. 1 – Ignacy Jan Paderewski
Polonez in A minor "Pożegnanie Ojczyzny" (Homeland farewell) – Michał Kleofas Ogiński
Ryszard Bielicki – piano
2. Refleksja o Ognisku Polskim
Irena Delmar-Czarnecka
3. "Laughing Aria" , Die Fledermaus (The Bat) – Johann Strauss II, text Julian Tuwim
"Vilia", The Merry Widow – Franz Lehár
Milena Dobrzycka – soprano
4. Fraszki – Marian Hemar
5. Szaleństwo Mariesztanckie – Konstanty Ildefons Gałczyński
6. Polonez A major, op. 40 – Fryderyk Chopin
Ryszard Bielicki – piano
7. Stefania – Tadeusz Boy Żeleński
Hubert Jerzy Jarosz
8. "Habanera", Carmen – Georges Bizet
"Przetańczyć całą noc" ("I Could Have Dance All Night"), My Fair Lady – F. Loewe
Violetta Gawara - mezzosoprano
9. "Flower Duet", Lakmé, Léo Delibes
Milena Dobrzycka & Violetta Gawara
10. Skargi Małżeńskie – duet, text M. Hemar, music L. Denza
Milena Dobrzycka & Violetta Gawara
11. Czerwone maki – text Feliks Konarski (Ref-Ren), music A. Schultz
12. Wiązanka Lwowska – music L. Haber, H. Wars, text Z. & P. Harowie, E. Schlechter
13. Some Enchanted Evening – R. Rogers & O. Hammerstein II
14. Brunetki, blondynki – R. Stolz, text M. Halicz
Nasza jest noc – S. Górska, text J. Tuwim
Maciek O'Shea – bas
FINALE – ALL PERFORMERS
15. "Libiamo ne'lieti calici", Traviata – Giuseppe Verdi
Milena Dobrzycka – soprano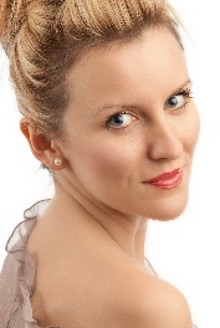 Born in Poland, Milena Dobrzycka began her musical education at the age of six studying violin at music school, twelve years later graduating from the Wieniawski State Music Conservatoire. She completed her Master of Music degree with distinction at Trinity College of Music in London and the Intensive Opera Studio course at the Advanced Performers Studio in London. She extensively works in England and Italy, being in demand for concert work and various opera productions. Milena is currently cast as Adina in L'elisir d'amore by G. Donizetti, Serpina in La Serva Padrona by G. B. Pergolesi, Micaela in Carmen by G. Bizet, Musetta in La bohème by G. Puccini, Norina in Don Pasquale by G. Donizetti for Villa InCanto, Italy, she recently performed with Ensemble Serse as Demetrio in Antigono by Ch. W. Gluck and sung soprano solo in H. M. Górecki's Symphony No. 3 with The Amici Orchestra.
Violetta Gawara – mezzosopran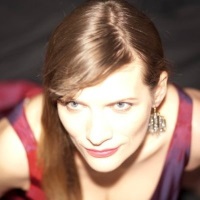 Violetta Gawara graduated from Academy of Music in Katowice. She has performed with the most acclaimed Polish orchestras both on stage and in Radio, as well as made appearances on Polish TV. Her London debut took place in the Banqueting House, where she sang Proserpina in Orfeo by Claudio Monteverdi. She has appeared at many prestigious music festivals such as English Bach Festival, Hampstead Garden Opera, Opera by definition, Pavilion Opera, The Heritage Opera, Grange Park Opera and Villa in Canto. Her rich operiatic repertoire includes roles of Hansel, Xerxes, Tamerlano, Idamante, Sesto, Olga from Eugene Oniegin, Pauline from The Queen of Spades, Alisa in Lucia of Lammermoor, Flora in Traviata, Maddalena in Rigoletto, Amneris in Aida, and Zofia in Halka. The forthcoming artistic plan enclose the performance of Gaea in rarely seen Daphne by Richard Strauss, and Jadwiga in the famous Polish Straszny Dwór held at POSK in London.
Maciek O'Shea – bass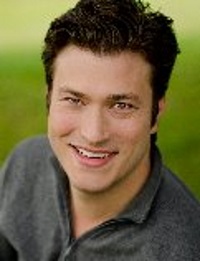 Maciek studied History at UCL and voice at Guildhall School of Music & Drama, while he won the English Song Competition. He is a Gentleman-in-Oridinary at HM Chapel Royal. Recent works includes Oniegin Eugene Oniegin (Brent Opera) and many characters for English Touring Opera (ETO). The productions of King Priam and Paul Bunyan won the Oliver Award for Outstanding Achievement on Opera in 2014. In November 2013 he sang and was puppeteer in ETO's production Laika the Spacedog which won two Best Production Awards at the Armel Opera Festival in Szeged, Hungary. Maciek has also performed concerts at Oxford Lieder, Leeds Lieder and Machynlleth Festival.
Ryszard Bielicki – pianist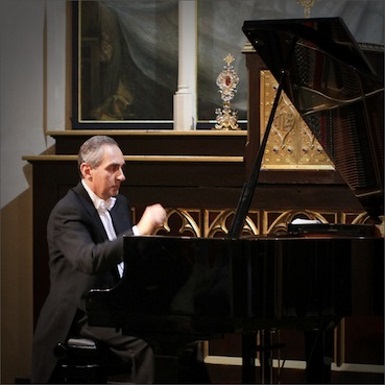 British born pianist and composer Richard Bielicki was born in London of Polish and Greek-Cypriots parents, and was playing and improvising the piano from the age of five before beginning lessons with a tutor at six. He later studied at the Royal Academy of Music where successfully graduated obtaining his GRSM Diploma and Professional Certificate, whilst also winning several major prizes and awards including the Christie Moore Award in 1974. His achievements since leaving the Royal Academy include the Beckenham Festival Jubilee Musician of the Year Award for 1978; the Silver Cross of Merit, awarded him by the Polish Government in Exile for services to music in 1980; the Hendon and Finchley Times Best Musician Award in 1981; the Louise Child Memorial Gold Medal Award in 1984, and a special Gold Cross of Merit presented to him by the Polish Catholic Mission in England and Wales in 1994.
Richard Bielicki is both equally active and in demand a professional pianist and entertainer, church organist, teacher, composer and conductor and finds great satisfaction and pleasure in all these different musical pursuits. Richard feels honoured and privileged to have studied with several distinguished pedagogues and pianists in the past. These have included Professor Alan Richardson, Harold Craxton, Gordon Green, Louis Kentner and Madam Natalia Karp. Also his extensive repertoire as a soloist is enormously rich and varied and encompasses a range of music from Bach up to the present day. He has given concerts and recitals in the UK and abroad and made appearances on both British and Polish TV and radio. Although he has made a special study of Chopin's music and given premières of his own compositions, he enjoys concerto appearances with orchestras, solo recitals, lecture-recitals and accompanying singers and instrumentalists.
Date: 19 July 2015
Time: 6 p.m.
Member Ticket Price: Free including Drinks and Canapés
Non-member Ticket Price: £25 including Drinks and Canapés
Buying Tickets: Payment Information can be found here - View